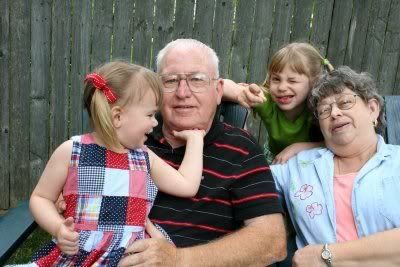 as she so loving calls them. as i mentioned in a post or two ago, everything with ashlyn is so very descriptive. everything. so, she's always trying to make sure you know exactly what she is talking about. she's easily frustrated and really hates to repeat anything she's said. so her way of adapting to that is to be as descriptive as possible, so there's no confusion.
so, thus we have........the extended names for all the relatives, otherwise known as her
terms of endearment
. good method of distinguishment, i suppose.
anywho. got off on a little tangent there.
memorial day weekend, we had a lovely visit from grammy and papa at the beach (doug's parents, if you didn't click on the link to read). since they live just outside of myrtle beach, we don't have the pleasure of seeing them often. we haven't been to the beach in 3 years. although they've been here a handful of times.
as usual, it was a lovely visit.
they always stay at the hotel in town which is met with eager anticipation by the girls. weeks before they arrive they start looking at the calendar, counting down the days which is usually measured by the number of sleeps they have to take before the day of arrival. so funny how their only comprehension of time is based on the number of sleeps.
our visits, although short, are always enjoyable. the girls think it is the coolest thing to get to go to the hotel to visit and oh, how they love to swim. which is then always followed by a little party in their room stuffing their faces with white powdered donuts, pringles and capri sun.
so, here's a little photo share with commentary of the time we spent together at the hotel and our memorial day cookout. (family: i'll be sending a cd of the photos soon)
first, the photo above......this photo totally CRACKS.ME.UP. first you see emma totally amazed by papa's chin, all while she's clinging to her fuzz (remember her
fuzz addiction
), with her right thumb stuck straight up ready to plug back in---she was getting tired. and usually she sucks her left thumb, but it had a "boo-boo" on it. then, there's ashlyn totally thrilled with herself that she's learned to snap. and there she is, every day, every 2 seconds stopping what she is doing, snap, snap, snap, then she goes right back to what she was doing, hahahaaa. hysterical.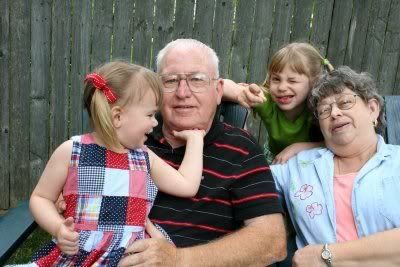 okay.....here's emma in her lifejacket at the pool.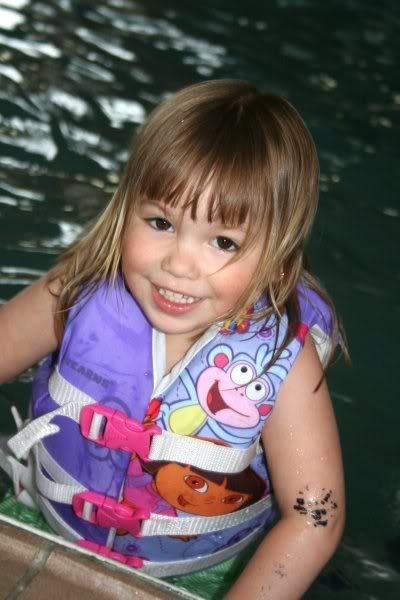 and ashlyn...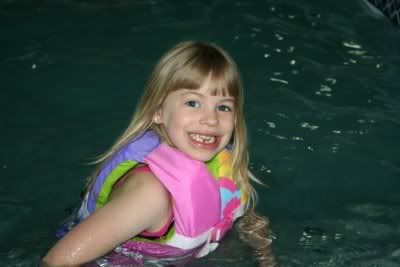 this is grammy at the beach's brother and wife....uncle johnny and aunt kathy. (also, mom and dad to "aunt" suzi and andrea)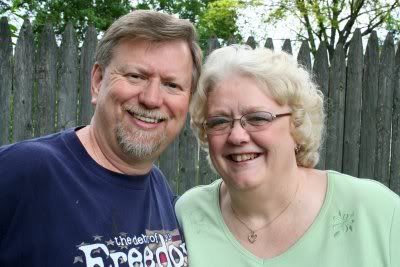 johnny is the baby whisperer. he seriously has the magic with baby's. i think he missed his calling. he can calm any baby down and put any baby to sleep just like that. it's quite a talent! this is johnny with our great niece addison. she's a doll.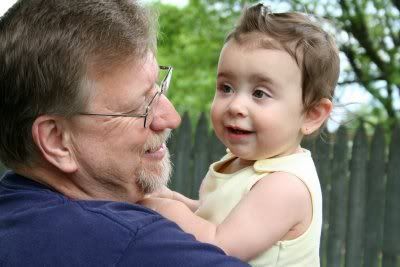 "aunt" suzi and andrea. doug's cousin's, but my girls call suzi, "aunt" suzi. i might of started that. oops. they really are cousins. gorgeous ones, at that.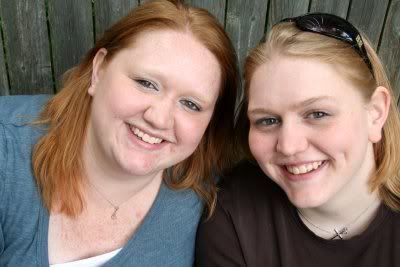 here's me sneakin' a liitle love with my little twin, emma.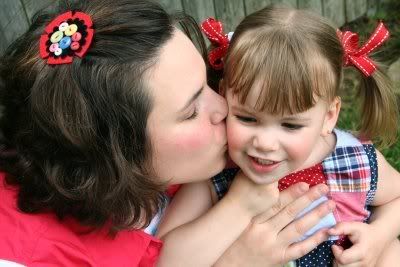 and the totally beautiful miss lyndsey jo. doug's neice........his brother's youngest girl. i'm so incredibly jealous of her complexion. she's flawless.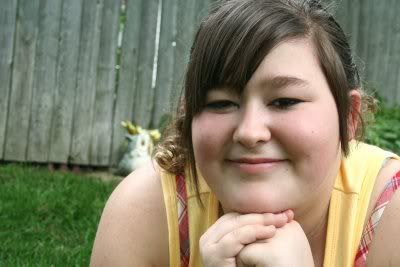 lyndsey jo and her momma jill....jill has that flawless skin too and always a smile on her face. she hates to have her picture taken, but i am SO glad i snapped some anyway. i'm sure she got over it now. *wink* jill is nana, to that sweet baby addison. i didn't get a picture of addison's mommy.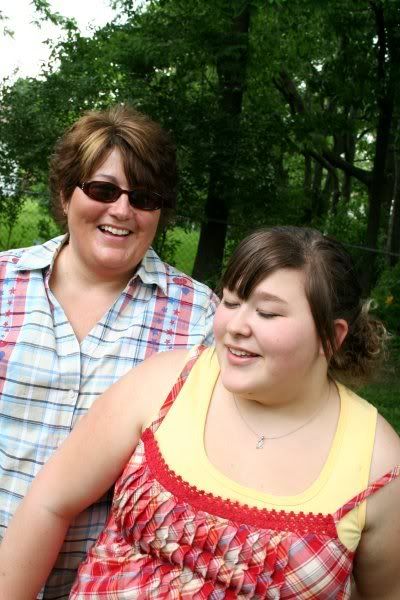 oh yeah, can't leave out the adorable mr. jeffrey! andrea's boyfriend. aren't they cute?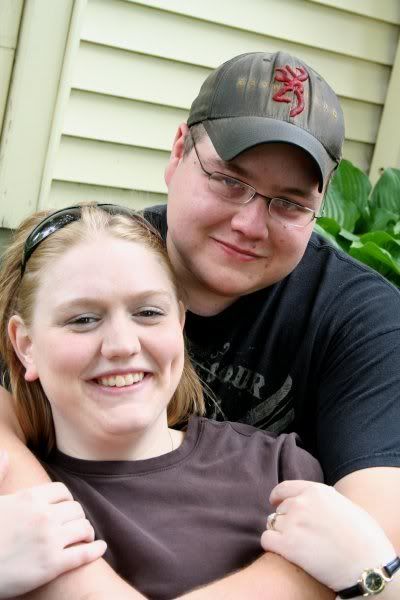 miss em, startin' to get a little sassy (and tired), but still oh, so cute.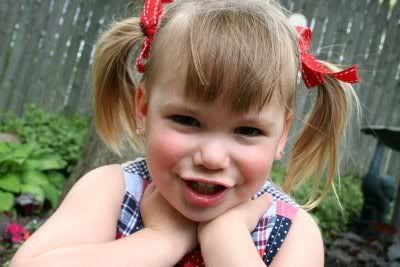 and the only picture i got with ashlyn, because she was busy pouting about not being able to play cornhole with the big kids. i'll save the pouting pictures.....LOL.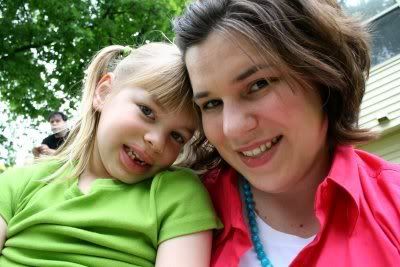 wow. that was a lot of pictures. now i have to get busy resizing pics from the historical farm and our family photo shoot at Inniswoods Gardens. it's been a good picture month.