here, let me take you on a virtual tour first.
THIS is the playroom.
here's the view as you walk down the steps from the kitchen. looks inviting enough, i think.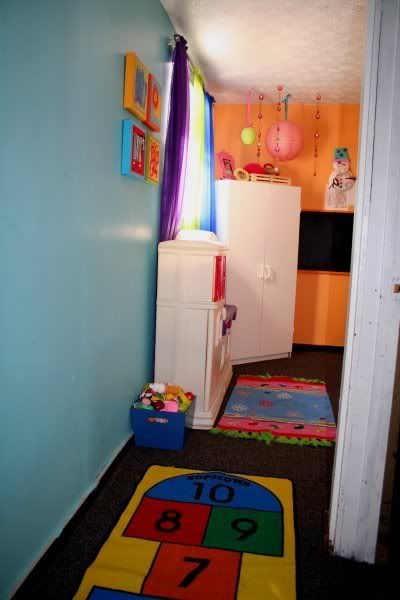 the first corner you see. that big white cabinet is FULL of art/craft supplies----not mine. just for the kids...oh and a few barbie things.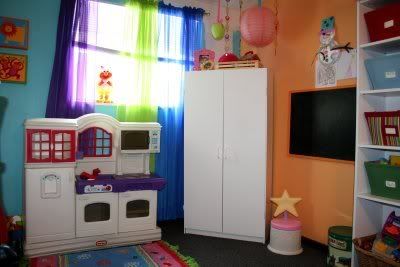 a view of the overall room......lots of room to be creative and play and learn and explore...and it's even organized....bins labeled making clean up a little easier...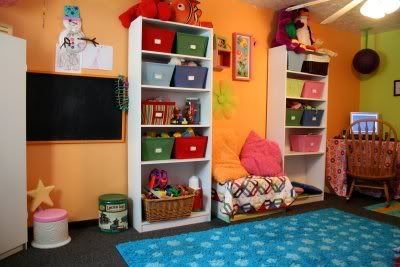 fun visual art on the walls...
some storebought
some mommy made art...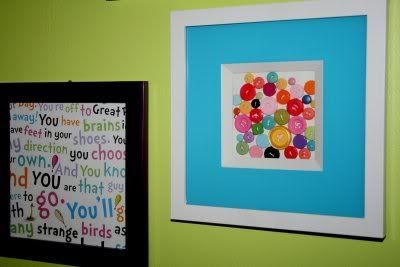 and some kid made art...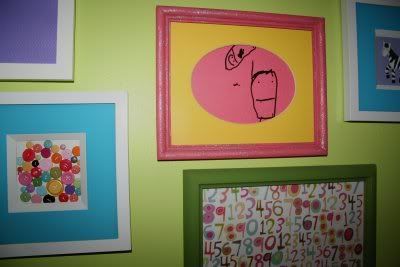 cute stuff hanging from the ceiling...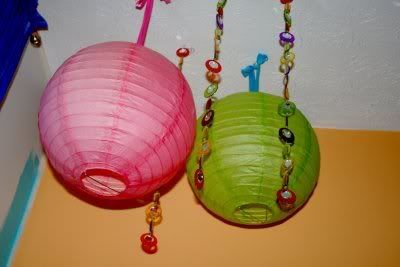 a computer station even.......and my studio RIGHT.BESIDE.THEM...
so, tell me.....
why is it that they have toys strewn all about the house, shoved under their beds, in their closets, in their dresser drawers, decorating my bedroom, abandoned on the bathroom floor, piled in corners in the livingroom, garage and kitchen????
the only one problem with this room???? THEY.NEVER.USE.IT.

help me think up something fun to do with this room because right now it's a bunch of wasted space. i've been threatening for a long time to take it over and use it as my studio. oh my, how i'd love all that space.
any ideas?