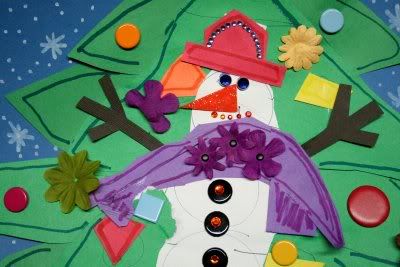 after typing up that list i remembered several other things that need added, but i'll resist and hope they float around up there in the 'ol noggin a few days longer without me forgetting. wishful thinking, that is.
believe it or not, in the midst of all that freelance work, i still work outside the home 5 hours a day. but, such is the life of a freelance artist. a huge lull between assignments, and then a down pour. happens every december as everyone gears up for the big trade show of the year. i'm used to it at this point. the season wouldn't feel the same without all the deadlines.
i THRIVE on deadlines. and to-do lists. i'm weird that way.
"i, tania, do solemnly swear to take time to breathe, and relax, and not stress, and be present, AND do fun art projects with the kids whenever they ask, while whittling away at the List."

anywho.
speaking of to-do lists.......and deadlines.........i gotta scoot and get marking a few things off. happy wednesday!
****************************
and the winner of the cardstock is lucky number 7: Pam Beasley!!!
pam, email me at taniamwillis at yahoo.com and leave me your mailing address, and i'll get your prize out to you!
and today's prize: another 4-in-1 stamp kit (stamps, storage case, CD with fonts, and digital scrapbook files), a large "Traditions" rub-on, and a handful of woven labels.