(trying to help you with number 41 on that
list
of yours. i'm cool like that. hehee.)
ONE of the BEST Christmas presents ever, was circa late 1980's. i can't quite remember what year, although, i'm guessing i was in middle school......those tween years. and i can't find the exact photographic evidence---though i know it exsists. but lucky for you, i was quite obsessed for more than just a year....more like three years. so i do have supporting photos.
wow. rambling much this morning?
anywho.
the present: an ENTIRE CASE full of Aqua Net hairspray.
from: Aunt Brenda & Uncle Terry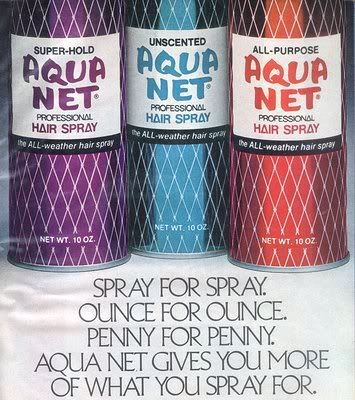 yeah, i wasn't so nice to the environment for a few years or so. and since i know that this post is nothing without proof of
why
a case of Aqua Net hairspray was a pretty darn good present. so, i present to you the reason why i was so giddy over such a gift............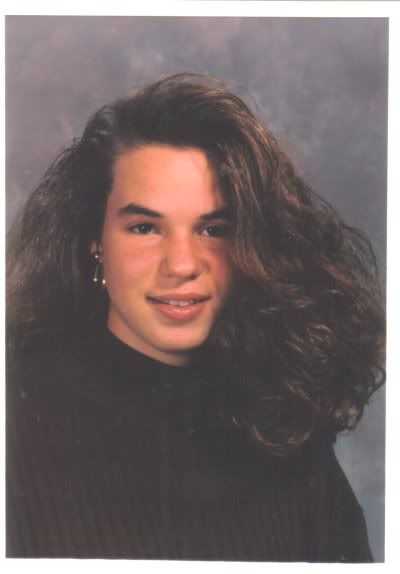 are you laughing now?
gotta scoot. i have grocery shopping to do, and presents to wrap and photos to resize and children to snuggle.........
***********************************
winner yesterday: EVE!!!! please email me at taniamwillis at (yahoo.com) and leave me your mailing address so i can send out your prize.
only 5 more days until Christmas!!!!!
today's giveaway: an assortment of buttons, an 8x8 pad of Holiday themed paper by Daisy Ds with 4 sheets of coordinating diecuts, some metal embellishments, a CD minibook and a roll of ribbon!