okay, okay. i've put it off long enough, don'tcha think? it's time to talk about what's been keeping me so busy. it's that class that i have coming up...........and i can't wait!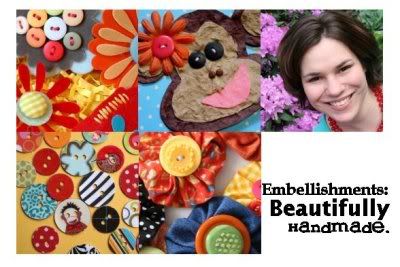 jan 13th is the day it begins over at
debbiehodge.com
and it runs twice a week for 5 weeks! you'll walk away with 10 downloadable lessons to complete in the comfort of your own home, and at your own pace, and in your own time! it's suitable for beginners, intermediate AND advanced scrappers, card makers, & paper crafters. i will be available during the 5 weeks for questions, to share ideas, to help you master the techniques being taught, etc.
but, wait..........that's not all!
when you register for the class, you'll get a coupon code to use at my favorite online store,
Scrapsupply
. wendy has been generous enough to make the coupon code valid for 20% off, your ENTIRE ORDER, and you can use it not only once, not twice, but
THREE times
from now until the last day of class.
but, wait.........that's not all!
you know how fun it's been here with the giveaways every day!? well, believe it or not, i still have a multitude of stuff i need to move outta here. so there will be lots of fun giveaways during class too! and BONUS ideas between classes! you won't want to miss it!
AND, it's only $25!!! what's even better is that debbie has set up a lovely little system in which your family can purchase you a gift certificate for Christmas!
okay. that's enough of the shameless self promotion. really, i'd LOVE to have you join me. if you've never taken an online tutorial/class, please consider visiting one of the links in my right-hand sidebar --------------> over there. there are several downloadable tutorials, FREE for your personal use only. those will give you a feel for what's involved in an online session.
but, wait..................i have one more little piece of news!
i want to give away a FREE pass to one of my lucky readers.
there's a catch, though. i need YOUR help in spreading the word.
so, here's the deal.
1. Leave me a comment on this post and tell me what your favorite Christmas gift ever was. (worth ONE entry).
2. Take a picture of something handmade and email it to me..........taniamwillis at (yahoo.com) (worth 5 more entries).
3. Snag that promo photo up above (just right click and 'save image as', then host it somewhere) and tell all your friends by spreading the word on your blog. Link them to this page on debbiehodge.com (
http://debbiehodge.squarespace.com/embellishmentshandmade/
) (worth 20 more entries).
4. Entries will remain open until 11:59pm, December 23rd, and winner announced on Christmas Eve. Ready, set, GO!!!!!!!
5. PS. thank you!
ETA:
so, to help me track, i'm starting an excel spreadsheet with your name and the number of chances you're entered for.
when you put something on your blog, you'll need to come back and leave me a link in the comments!
oh, and i'll use the trusty Random.org to select the winner.
thank you!
***********************************
yesterday's winner is: NIKOWA! email please at taniamwillis at (yahoo.com) and leave me your mailing address so i can get your goodies in the mail.
and today's prize: a set of unmounted rubber stamps, and a mini album.