i appreciate every single comment and sympathetic word you had to offer yesterday. i don't know why, but it takes me by surprise every time i have a day like yesterday. it's only my 2nd Christmas without her.
anywho.......i promised sunshine and smiles. but my laugh maker, aka the helper dude, aka doug, is busy in a meeting at work. sheesh. work. heh. probably better that way 'cause he might want to talk about the food poisoning that he was stricken with yesterday. ain't nobody gonna wanna listen to that. trust me.
the other dilemma i'm having is that i'm not at home. haven't been since 8:30 this morning when i left to take the kidlets to school. but then i had to quick find a pair of shoes, at task at which i miserably failed. then i had to run back and get ash from school to go to what i thought would be a routine doctor appointment because of some chronic belly pain she's been dealing with. but, that 30 minute visit instructed us to head directly to Children's Hospital for an extensive work-up including 6 tubes of bloodwork, belly x-rays, urine tests and a few other tests. i'm worn out. i know none of that is sunshine.
but the whole trip did include a smile, just not during that blood draw. phew. that was torture. remember, she's got a sensory disorder. not a pretty situation, that blood drawing business. anywho. the smile. after her x-rays she giggled and said she wanted baby to get an x-ray (she is obsessed with her 3ft raggedy ann and she stays in the car always, unless she's someplace that she's not comfortable with). so, baby and x-ray. before i knew it the technician had her baby on the table and was literally taking an x-ray of it. so cute. i just figured it was an empty film. we were sent back out the waiting area to wait to be called for the bloodwork and the x-ray tech came out holding an x-ray film labeled "ASHLYN'S DOLLY" along the bottom. and sure enough, it was an x-ray of her dolly. i just love our Children's Hospital.
and i have even more smiles. digging through the recesses of my photobucket account, i found some happy snaps that made me smile. here's hoping they do the same for you........
here's my emma dear, and her reaction after eating a strawberry for the first time when she was 10 months old.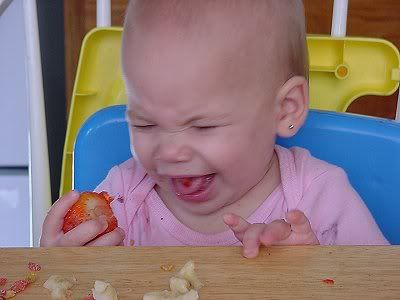 and here's nothing more than,
the BEST COSTUME EVER!

awwwww, i totally forgot about this one. my sweet friend sherry snagged these pictures off my blog or out of my gallery and surprise me with this one day. i was pregnant with emma.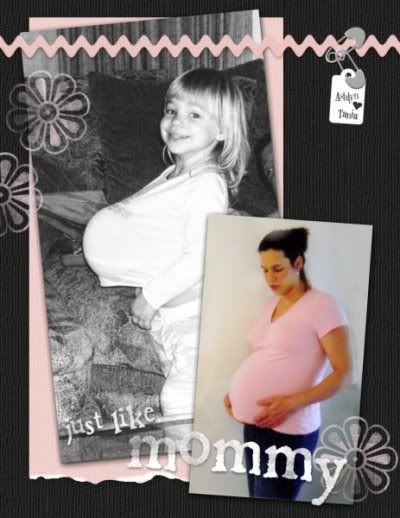 emma, attempting to paint. hahahaaaa.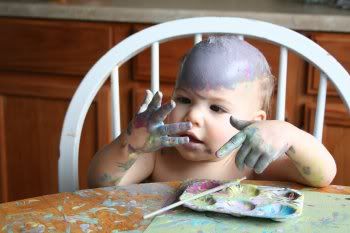 now,
this
takes talent. (makeup artist & stylist: Ashlyn Willis)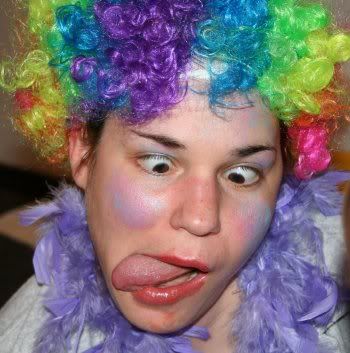 playdoh creations are always good smilemakers.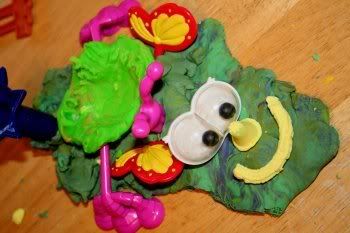 and so are snowmen. especially ones with tomato eyes constructed by a toddler.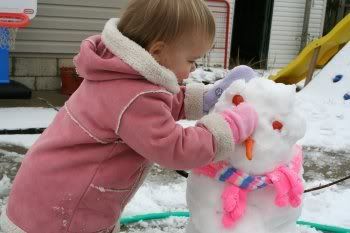 what's making you smile today?
****************************************
and the winner of yesterday's ribbon is:
EMILY!
please email me at taniamwillis at (yahoo.com) and leave me your mailing address so i can mail out your ribbon.
9 days until Christmas!????????!!!!
WOWZERS! i'm so not ready yet. my to-do list proves it. are you ready?
and, uh, ummmmm.....errrrrrrrrr.....today's prize. honestly, i haven't thought that far yet. remember i didn't make it back home before coming to work? which means i haven't photographed anything yet. ooooopsie.
soooooooo, would it be alright if i just recycled a photo of another prize from another day???? let's say.................more CARDSTOCK!? would that be okay? 50 sheets, 12x12, Prism Cardstock.
(maybe i can get ya'll to like me more than doug. hahahaa. just kidding.)