*insert dramatic music........*
let me just say that i wish i had the time and materials to make every single one of you one of these albums, as we all have so very much to be thankful for if we just allow ourselves.
but, i only have one. i hope that you enjoy the step-by-step tutorial and try your hand at one of your very own. if you do, be sure to share---i'd love to see it!
my trusty winner-picker,
random.org
, tells me the winner is..........the LOVELY, beautiful, and awesomely inspiring...........
NIKKI said
...Tania, I adored this gratitude journal the first time you posted it and have often thought about trying my hand at making one. I'm thankful that God crossed our paths all those years ago and continues to use your life to bless and encourage mine. XO
3/19/2009 12:32:00 PM*******************
coincidence? i think not! i love when things like this happen. i actually did a little dance in my seat and let out a holler when i counted down to find the name corresponding with the number generator.
of all the people in the world that i know, she would be the one that is a perfect fit for this kind of thing! i'm so incredibly happy for the journey this album is about to embark on. is your address still the same, nik?
i've had the pleasure of knowing nikki since i was just 15 years old. she was quite an influence in my life during those teen years and beyond. her and her husband jon were our youth leaders, our go-to double daters often to spagetti warehouse or don pablos, and built lots and lots of memories with us before moving away to be closer to their family in Wisconsin. i have so many memories with nikki that i could fill a years worth of blog entries with stories alone.
the best ever, and unforgettable would be the birdseed story from our wedding. remind me to tell you about it sometime. hysterical. although i'm sure it still makes her blush.
but right now..........i must get back to working in the studio. and begging spring to catch up with the calendar. my heat should not be running non-stop this late in the year.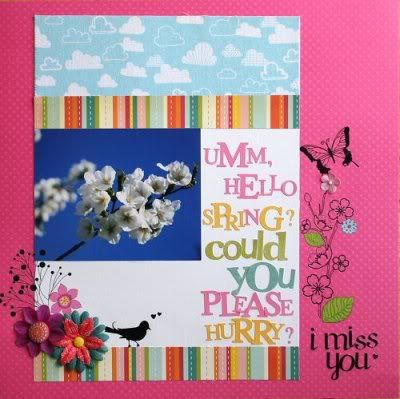 stay tuned for another giveaway on MONDAY!