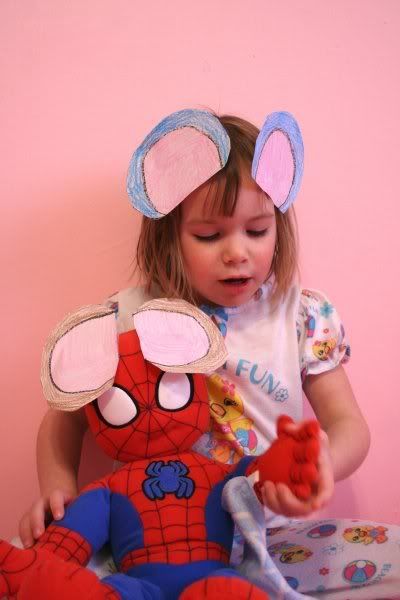 my girl that delights in the fact that her big sissy, ashie (as she calls her), can make cool things like mouse ears so that she can pretend for the day that her and spiderman are rodents straight from the set of Ratatouille. thus the request for her's to be blue, as opposed to brown.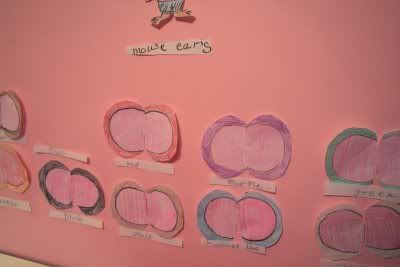 which then spurred ashie on to open up shop right in her bedroom selling
rodent
mouse ears, in a variety of colors sure to tickle anyone's fancy. mouse ears anyone?
gosh, i love those girls.