scissors meets hair.
on purpose.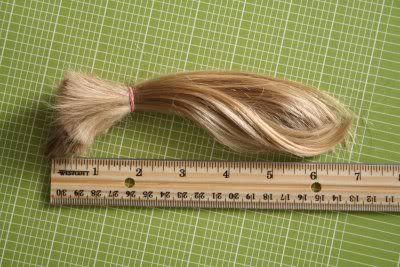 i've tried before to talk her into a cute, sassy cut that wouldn't cause her so many tears in the mornings when we try to brush all the knotty, bedhead out. but, she insisted that she wanted to keep it long.
until a few nights ago. we were watching a movie and ashlyn fell in love with the leading actress--Drew Barrymore---and insisted that she wanted that haircut.
i already had hair appointments scheduled for all three of us for last night, but wasn't planning on any major differences for the girls. just trimming emma's and blending those bangs in that ashlyn decided she's growing out.
that is, until she was determined she wanted it cut
. i was sure after sleeping on that thought, that she'd change her mind.
but, she didn't!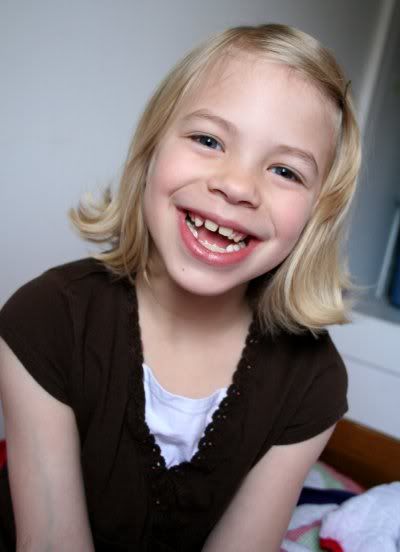 and let me tell you...this morning was glorious. no tears while brushing (or curling), no stressed out mommy trying to deal with those tears....and she's got the biggest smile that i've ever seen grace her face....and she looks absolutely BEAUTIFUL.
and so grown up.
*sniff*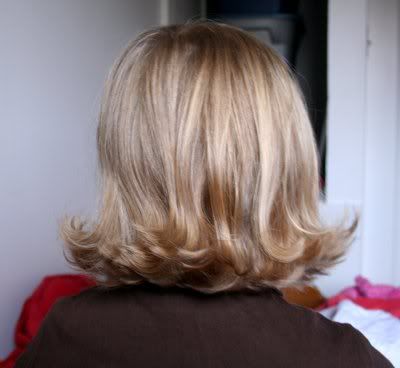 i'm pretty sure that daddy was choking back tears when he first saw her walk through the door last night. but really.........trading 7+" of hair for a happy, smiley, drama-free girl this morning was totally worth it! and i'm so glad that it was a decision that she made and one that she loves.