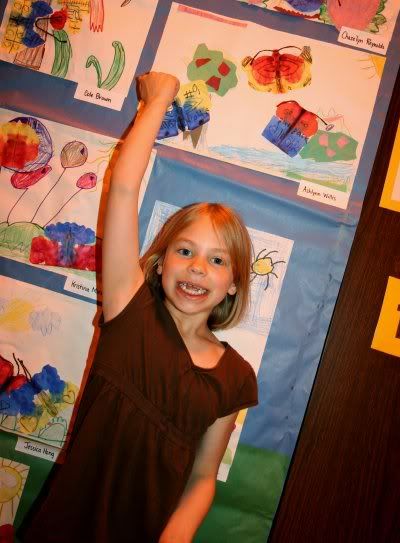 you know, the artshow that was
last
Thursday. heh. (i feel so behind in everything lately)
it was totally not what i expected an elementary artshow to be. i guess i was picturing things displayed in cases up and down the hallways with the walls covered in art---like they usually are---with the teachers mingling about. kinda like an open house.
but, i was wrong.
they had it all displayed on tables and makeshift cubicle divider type things in the gymnasium that was sweltering hot and made me feel like i was going to suffocate. and the lighting in the gym, well, it's this creepy yellowish hue that makes you feel dizzy just walking into the room. weird. so that's my excuse for the bad pictures. it has nothing to do with the operator of the camera. nope. it doesn't. heh.
we ended up finding three pieces of ashlyn's artwork displayed. she was beside herself excited when she walked in and saw this one on the table.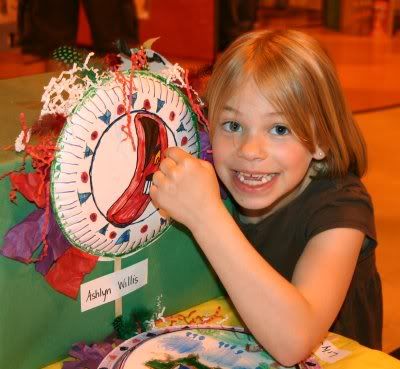 then quickly ran to the wall, jumping up and down and practically jumping out of her skin...."look!!! it's mine! it's mine! it's mine!" okay, child. settle down now, settle down.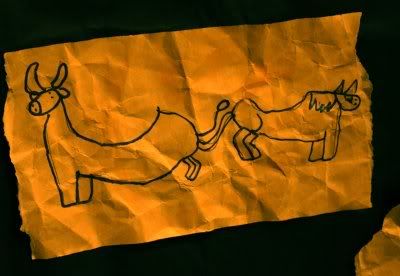 then, when everyone said, i think that's all of her's, i spotted this one. still obsessed with the butterflies you see. the closeups i took of it ended up too washed out from the flash, but one butterfly says '#9 Doug' and the other says 'Go Bucks Ohio'.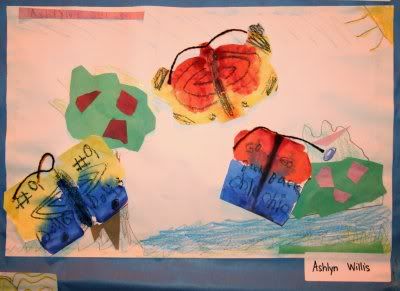 anywho.
now, you can feel like you went to the artshow---without the hotness, sweaty pits and head spinning feeling. much more enjoyable this way, i think.
is it time for another giveaway? it's been way too quiet around here.