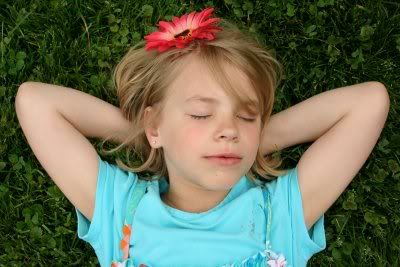 (ashlyn, 7, jeffrey mansion, bexley, ohio)
lately, i'm spent. tired. exhausted. worn out. not refreshed.
might have something to do with a certain little clingy one *ahemspidergirlahem* and her latest case of strep. or something entirely different. who knows.
all i know is that last night i was ready for bed at 730, but managed to force myself to stay up until 10. why is it that when i go to bed 3 hours earlier than normal and wake up at the same time as usual, i actually feel like i've gotten no sleep at all? a mystery indeed.
the biggest excitement yesterday was getting to watch ashlyn in her school-wide spelling bee. she took second place after rushing to spell a word that was mispelled by the previous student. very. v-a-r-r-y. very. she knew as soon as she said the word again what was wrong. but second place wasn't getting her down. she had the biggest smile plastered across her face. it got even bigger when she heard that she'll be getting a trophy on the last day of school for her accomplishment.
and today, there's no school. why? i have no idea. just found out at 6pm yesterday. professional development day or something.
i promise i'm still working on editing photos to share........