*sigh*
i'll give you one guess as to who's my little shadow today due to a 101.8 fever that hasn't gone away since dinner last night?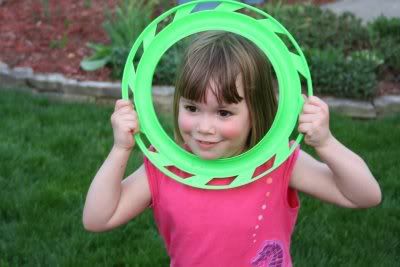 if you guessed emma, ding*ding*ding* you'd be the winner. i really do think that this kid might hold the record for the most number of doctor visits & subsequent rounds of antibiotics at this point. seriously. do ya think?
we're heading in at 1 o'clock for an appointment and i could place bets that we'll walk out with another round of antibiotics. *sigh* when is it going to end?
in other news.....let's see. what else is going down 'round these parts? how's about bullet style...
went to the artshow last night but haven't downloaded pictures yet. i think we ended up finding 3 pieces of ashlyn's artwork displayed.
finally saw little grandma for the first time since Christmas. sneaky thing has been home for a few weeks now and we didn't even know.
i've been planning outfits for some family pictures we're having taken tomorrow.
crossing our fingers and saying our prayers that the rain holds off so we can get those pictures taken.
even more prayers that emma won't puke all over the place again tonight and she'll feel well enough to have those pictures taken.
started a sewing project today! can't wait to take pictures of the finished project.
thinking about playing along with the WeekendCreative project announced by Ali E. today. same thing as the Week in the Life series i did last fall. just this time photojournaling just a weekend. very do-able. although it might just be pictures of thermometers, motrin, antibiotics and changing sheets, LOL.
entertaining some scrappy sale customers since i finally had some moments here and there to clean out some extras from my studio. (if you're local and want to shop through my supplies, email me to arrange a time. all new products in original package at dirt cheap pricing.)
hoping to make enough from that sale to purchase a 50mm lens for my camera that i've been coveting for about 3 years now. $100 is what i need. oh, wait. i forgot. i should probably stash it away for the airconditioner repair that we need. crud. it's always something.
working on drafting a garage sale list of things to hunt for since i prefer to buy secondhand rather than brand new. top of the list.....mixing bowls, vintage tableclothes, pillowcases and aprons. ooooh, and LEGOS. what kind of mother would i be if my kids didn't have real legos. we're still building with the giant lego blocks for babies. (hangs head in shame)
got a phonecall from the principal yesterday. with GOOD news. phew. turns out that ashlyn has shown wonderful character traits in regard to kindness and caring towards her classmates so she was picked from her class to get a pizza lunch. two kids from each grade level get recognized for the same behavior and eat with the principal. she's excited. so excited that she forgot to take her bookbag to school because she didn't have to put a packed lunch in it.
and with that, i best get moving and run the princess her backpack that she forgot and get spidergirl to her appointment.
catch you tomorrow!