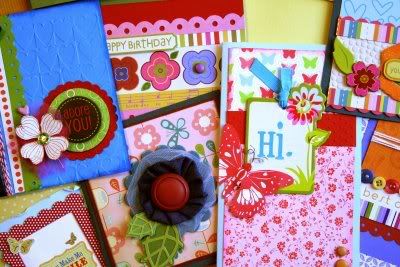 i think it's a well known fact that i'm frugal to the core and i love to use my creative talent to make cards instead of spending outrageous amounts of money (and time) on a card that never exactly looks how i want it to or says what i need it to. so, i've become quite good at making cards. AND, and......i love showing others how to do the same!
that's why i'm super stoked to announce my newest class over at Get It Scrapped......Cards: Beautifully Handmade!
REGISTRATION opens TODAY!
Cards: Beautifully Handmade
(<----click to register)
Cost $25.July 13 - 30, Mondays & Thursdays
"Join Tania for a 6-session course, over 3 weeks, where you will learn a diverse range of card making techniques. Not only will you have increased confidence in yourself for making beautiful handmade cards, but you'll also increase your stash of 'ready to be used' cards for every occasion along the way. She'll also share her knowledge on postal rules and regulations for mailing your embellished cards and those card creations that are unique in shape and size."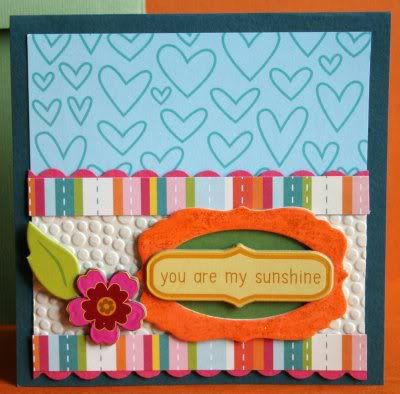 Course will cover:
Basic Card Making: focusing on the basic sizes of card making, deciphering envelope sizes, basic US postal regulations, and making envelopes from templates. Also, tips and ideas for how to make your cards look beautifully finished inside and out.
It's in the Fold: focusing on a variety of folding techniques, including, but not limited to: gatefold, accordion folds, flip and folds, and gift wrap fold.
Staying in Shape: focusing on shaped cards for all occasions, including holidays/birthdays.
Getting Edgy: focusing on cards with unique edges (i.e. wavy, scalloped, rounded, etc.)
Clearly Spoken: focusing on cards with transparent qualities (i.e. cards from transparencies, cards with vellum overlays, using acetate recycled from embellishments for peek-a-boo cards)
All Tucked In: focusing on ideas to jazz up the envelopes, inside and out, that your cards are being mailed in.
and lastly..........a GIVEAWAY! i'm giving away a FREE pass to Cards: Beautifully Handmade.
just leave a comment on this post telling me why this would be the perfect class for you!
winner will be announced by NOON (EST) , Friday!