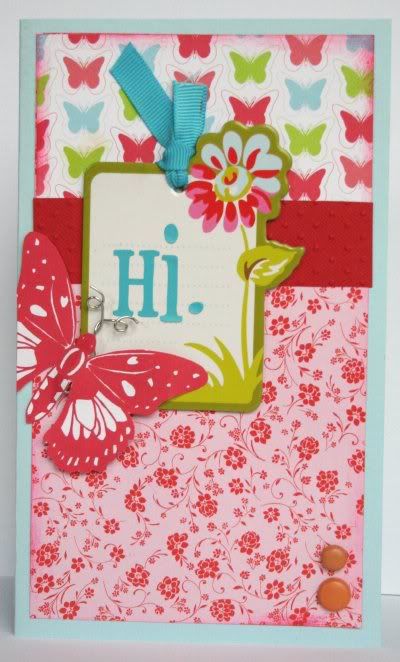 and i was pleasantly surprised to find out it's friday!
hello again........how are you blogland? my lack of blogging (and thus your lack of commenting) has me missing you.
guess that's what happens when you have a wonky week. needless to say, i've been a little "off" since the whole starbucks incident. it's taken a whole week for my system to work that caffeine jolt out of my system. you can guarantee i won't be drinking any of that ever again even though i asked (and asked again) that it be DECAF.
but, after all the racing heart issues, and non-sleeping issues, and tremors, i think i'm on the road to normal. it's quite a debilitating feeling. i also plan on looking into drug toxicity in your system for one of the medications i take because it causes all the same symptoms.
on another note, i'm still all confused with our new summer schedule. i crave routine, and i haven't been very good at keeping myself on a routine lately. meaning, there's been no strict bedtime for the kiddos....anytime before 10 seems good, no setting the alarm clock for me in the morning---so far emma waking up has been my alarm clock and it's worked so far. but with that comes the notion that i must be flexible in the mornings and understand that i might not get any freelance work done if she sleeps in til 815 like she's done the last two days in a row! glorious, glorious sleep considering she's normally up at the butt-crack of dawn. "sun's up mommy, sun's up!" i'm not liking the daylight savings time so well when the sun is seemingly up at 530am. so, it's been fun getting an extra hour or so of sleep, but it's drastically cutting down my productivity in the freelance world.
anywho. random, i know.
i feel like i have a whole lot of catching up to do. truth is, i do. the problems last week also brought along the inability to concentrate or focus, meaning....no blogging, no photo editing....phftp....no photo TAKING, and just complete irritability....and a touch of depression trying to make itself cozy. i wasn't having any of that! the inappropriate sinus tachycardia feels like running a marathon when you're sitting doing nothing. exhausting.
i still have lots to blog about, but at what point does week old news become interesting again? a week feels like SO incredibly long ago.
i still have to tell you about the last day of school and the awards ceremony, but my email isn't opening for me to get the picture off of it that my friend Kay so graciously converted from RAW to jepg for me.
i still have to share how we spent last friday night!
i still have to share ashlyn's new addiction---jumprope. i still can't believe that my awkwardly uncoordinated child can jumprope. and she's quite good at it.
i still have to tell you about emma & preschool
i still have a mountain of new artwork that is just too adorable not to scan and share.
i still have a couple GIVEAWAYS that need given away
AND...................
i have another BIG ANNOUNCEMENT coming up on MONDAY! you won't want to miss it because a giveaway WILL be involved, for sure!
upcoming tomorrow....... how we're spending our summer vacation: without breaking the bank.