as a family, enjoying our usual budget friendly "stay"cation.......
(ps....local friends: all the words in
purple
orange are clickable for more details)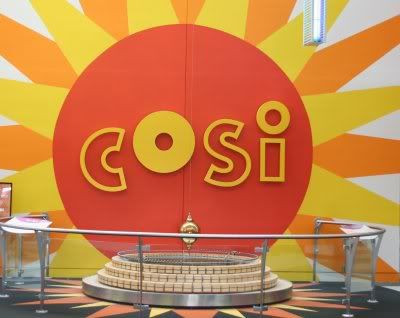 COSI:
COSI is our local science museum/children's museum that we have a membership to. In addition to their regular
exhibits
, they have other interactive "traveling" exhibits that change frequently--so it's never a dull trip. We are hoping to fit in the following visits.....
Science of Big Machines - June 13 - June 21
. Bulldozers, dump trucks and back hoes. "COSI invites you to explore the science & technology of construction by trying it out first hand in a variety of activities and learning with real engineers."
Calliou Appearance
-
June 27 from 10-NOON
. Ashlyn used to be obsessed.....i mean, OBSESSED with Calliou the cartoon character. We SO have to meet him in person.
Farm Days, Little Seeds/Big Tractors: July 15-19
. COSI brings the farm to the city...kids can climb into the cab of a tractor, combine, lawn & garden equiptment & more. Education & activities relating to planting & farming.
Red, White & Boom:
The biggest & best Independence Day fireworks celebration in the Midwest will be firing from Veteran's Memorials in downtown Columbus for it's 29th presentation on Friday, July 3rd. Festivities all day long with a 6PM parade & a 10PM fireworks display that is correographed to music by WNCI 97.9FM. This is something that my family has gone to almost every year since I was a kid and we wouldn't think of missing it!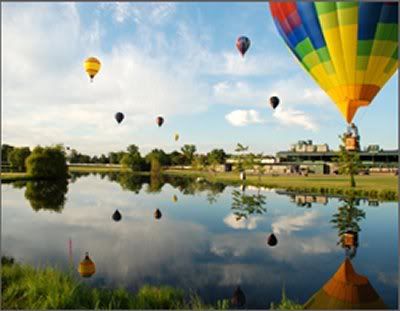 (image from City of Grove City Events page)
Balloons & Tunes:
Beulah Park, Grove City, OH - August 21-23
. Children's activities, tethered balloon rides, night glow Friday & Saturday and balloon ascensions all three days.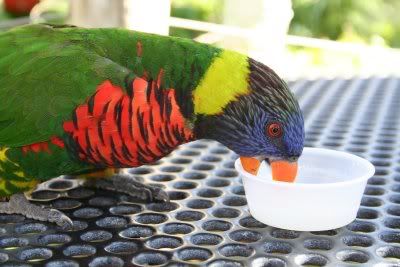 The Columbus Zoo:
A definite trip is in order to see Beco, the baby elephant, at the Columbus Zoo. We used to have a zoo membership so we were frequent visitors, but it's since expired and we haven't been to the zoo in quite a while. In fact they've made lots of improvements since we last went, so I can't wait to take the kids to discover all the new additions and check in on Beco. We'll be going in July when doug's sister visits.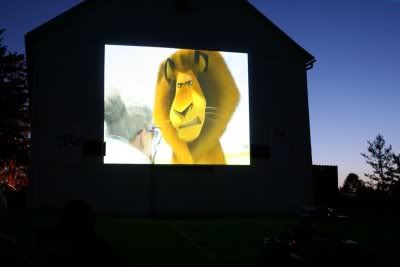 Friday Flicks - The Sycamore Park Summer Movie Series:
Friday Nights, June 5 - Aug 21, FREE Admission
A local park, Sycamore Park in Pickerington has done this summer movie series for several years now. We like to arrive early, have dinner picnic style and stay for the movie projected on the side of the barn with the sights and sounds of nightlife echoing in the distance. It's even more fun when the fireflies start coming out. All you have to do it pack some snacks and bring a blanket &/or lawn chair. AWESOME. We went last week and already plan on hitting a few others. Here's the schedule if you locals are interested.
June 5 (9:16) Madagascar 2
June 12 (9:20) Journey to the Center of the Earth
June 19 (9:23) Igor
June 26 (9:24) Paul Blart: Mall Cop
July 3 No Movie (Holiday)
July 10 (9:21) Kung Fu Panda
July 17 (9:17) The Long Shots
July 24 No Movie (Violet Festival)
July 31 (9:05) The Tale of Despereaux
August 7 (8:57) Hotel for Dogs
August 14 (8:48) ET: The Extra Terrestial
August 21 (8:39) Bolt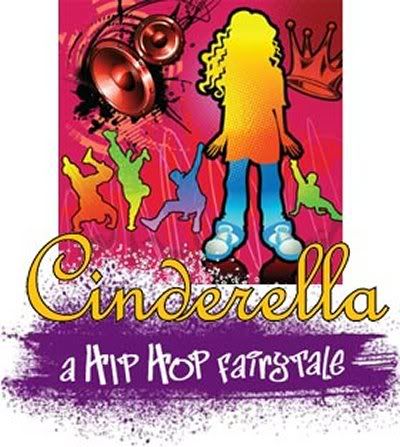 Summer Theatre in the Park:
Cinderella: A Hip Hop Fairytale. 7PM, August 8th
.
FREE.
Normally the children's theatre charges $10-$15 per seat, so we can't pass this chance for a free performance by
Columbus Children's Theatre
in the ampitheatre at Sycamore Park, Pickerington. Bring your blanket or lawn chair.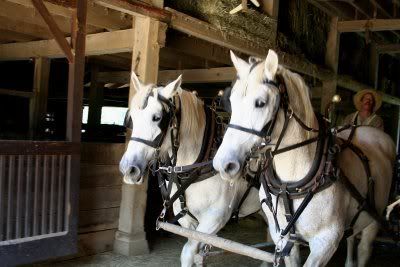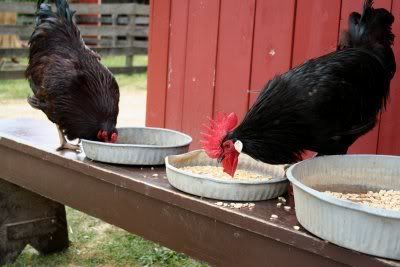 Slate Run Historical Farm:
Admission is FREE. This is by far our favorite place to play as a family. Having spend lots of time as a child playing (& working) at my grandparent's farm, I'm quite fond of this place. Costumed staff and volunteers conduct life chores as they were 100+ years ago at an 1880's living historical farmhouse & barn set in northeastern Pickaway county. Admission is always FREE and the kids are encouraged to play and explore and help with the daily chores such as gardening, pumping water from the well, tending to the animals as well as explore games & toys that were played with by children back in the day. We are so very lucky that this is park of our MetroParks system and they have many
free educational programs
for the kids.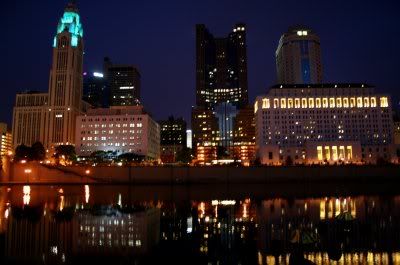 WaterFire Columbus:
A FREE artistic experience of dance, music and fire art on the river in front of Genoa Park. It's the most beautiful display of the cityscape I've ever experienced and plan to take the kids to at least one of the events. I'll go to Sept 19 alone as that's also when the Riverfront Arts Festival is being held too.
2009 WaterFire Schedule
events start at 630, fires lit at 830
June 13
August 7
August 28
Sept 4
Sept 19