so, a late father's day recap is better than never, right?
sunday was a lovely day with family and friends celebrating all the men in our life that help make things just a little more entertaining and enjoyable.
doug was totally in his element with all the kids huddled around him fighting for who was next in line. he held the magic to all the fun that was happening and he couldn't make it happen fast enough. he's always the fun one.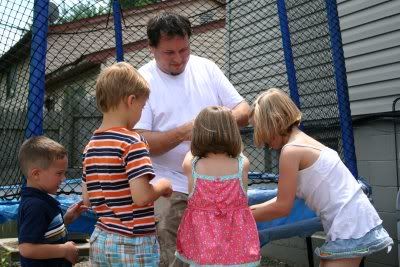 for most of the afternoon he had an extra appendage between his legs because he didn't have enough hands to fill and tie balloons fast enough to keep up with the five kids.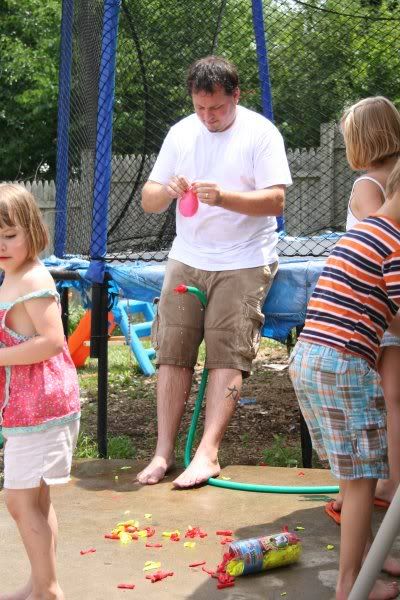 a certain little girl was having the time of her life. really. nothing better could have been going on in her world.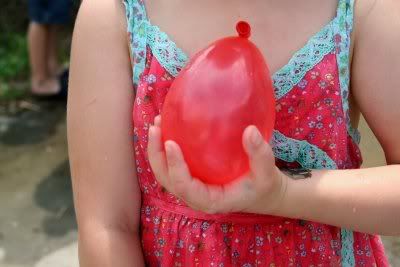 another certain little girl........enjoying it? not so much. the whole water in her face and she was in full meltdown mode. not a fan of water in her face. at all.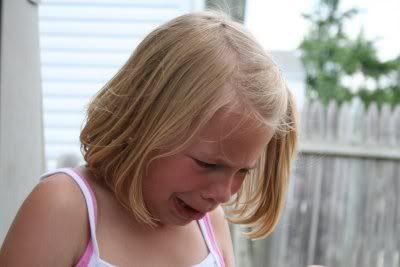 somewhere along the line, the water balloons turned into water squirters. water squirters turned into cups of ice water. cups of ice water turned into buckets of water. until we had a full on water war. good times were had by all.
best of all, i got to spend the day with some wonderful men, including my dad who somehow escaped getting wet at all without even trying to avoid it.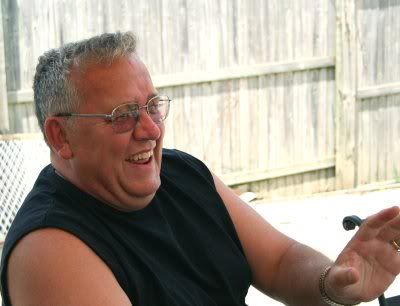 then a truce was called and daddy went back to filling up balloons for Spidergirl, because who can resist her pleas for "just one more, daddy?" he'd fill them up, and she'd throw them at nothing in particular. repeat 50 times. that daddy of her's is a keeper.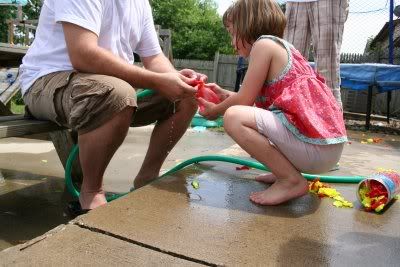 we tried to convince Spidergirl that Papa needed a water balloon to burst on him, but she said "papa?" and i said "yes, papa." and she said, all sad-like "but, but....no. he's my favorite papa." she's a heartbreaker, that kid.
in short: we had the best Father's Day EVER.