with the tradeshow being just around the corner, I've been spending many, many hours working on deadlines creating samples with the new products. throughout the week i'm going to share several peeks at a few of the new lines I got to work with for both
Karen Foster Design
AND
Little Yellow Bicycle.
i'm waiting on the word from LYB on when it's okay to peek, so.......
today is all about the Karen Foster
Autumn collection.
Karen Foster is donating a random assortment of the newly released products
(entire release can be seen by clicking here)
for me to give away at the end of the week.
you can leave a comment each day, and all entries will go together at the end of the week and a winner with be randomly selected using the integer generator at random.org.
some of my teammates are also sharing, so we're doing a little blog hop. they have prizes too!
Alice Golden
Carole Janson
Josee Rouleau
my favorite product out by karen foster right now is the stacked stickers. they have so much layering and dimension and detail that you really could put it on a page with a photo and journaling and call it done and it will look like something you fussed over for hours.
see?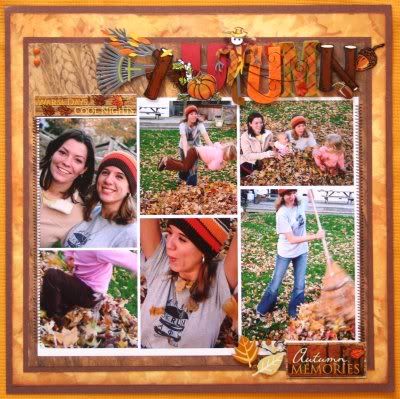 this layout took me maybe 30 minutes, including resizing the photos and creating the collage. i just opened a new canvas in my photo processing program at the size of 10" x 8" and 300dpi. then, resized each photo to various sizes and copy/pasted the resized version as a new layer onto the 8x10, 300dpi canvas and printed all as one. i think this is a lovely way to include a mix of posed and candid shots,
including the blurry/action ones
, and make them all work together.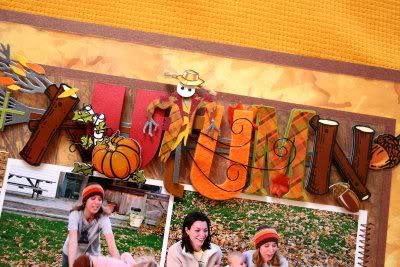 here's the detail of the stacked stickers.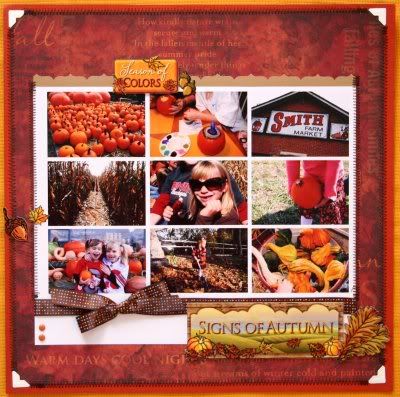 this is the same concept of resizing and printing on a single canvas, except these photos are all resized to the exact dimension making more of a grid pattern. this is my favorite way to scrapbook many photos without doing a 2-page layout.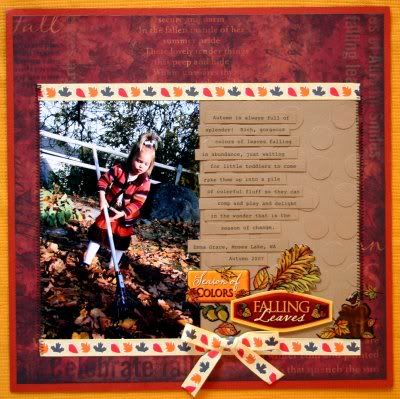 this emma grace.....sooo little. these pictures were taken october 2007 when we went to visit a friend in Seattle---i can't get over how little she looks. anywho. to create more texture i added a tone on tone pattern to the largest area of cardstock (kraft color). i just used my 3/4" circle punch and adhered them right to the background cardstock.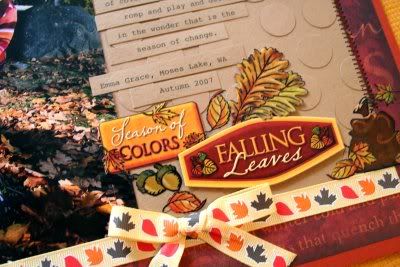 here's a closer look.
and this one.....emma again. photo taken even one year earlier in my mom's front yard.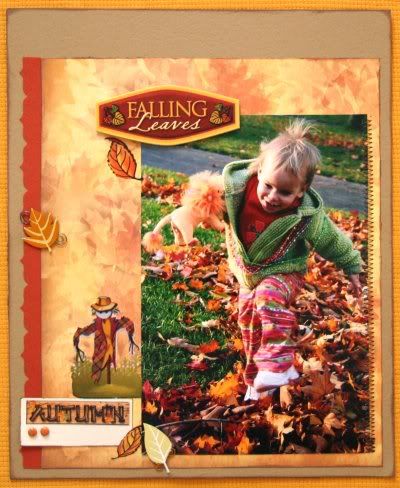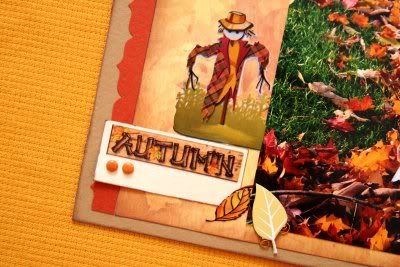 still to come from me..........
Cowgirl
Rugby
Volleyball
and Christmas.
don't forget to leave a comment AND visit those links above to see some other peeks and have more chances to win! good luck!