friday when i came home from work is when i felt the pain start radiating from my lower back down my leg. she's pretty in tune to the feelings of others--in fact, i'll go as far as to say that she can be overly empathetic, moreso than any other kid her age.
when you hurt, she hurts. and she's good a snuggling in to show her affection.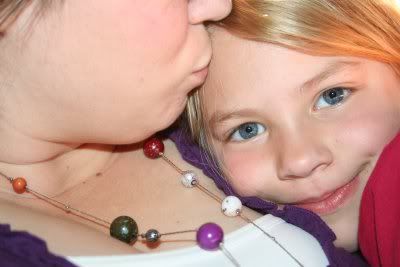 she's also got the gift of knowing just what to do to make someone smile through their pain (or grief, or fears, or.....). such a blessing to see her come out of her shell of anxiety and be cool with just being ashlyn.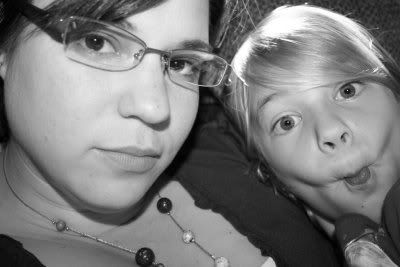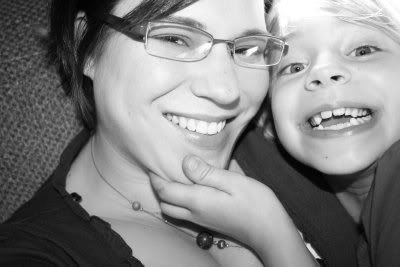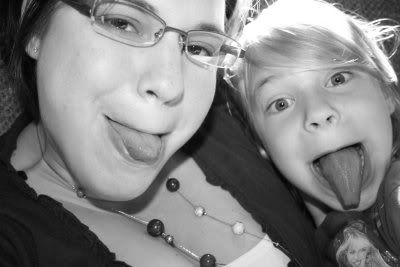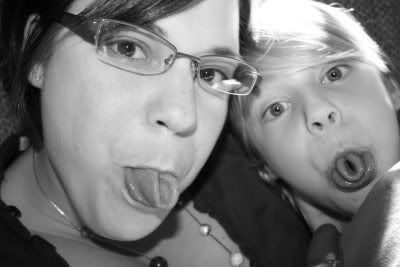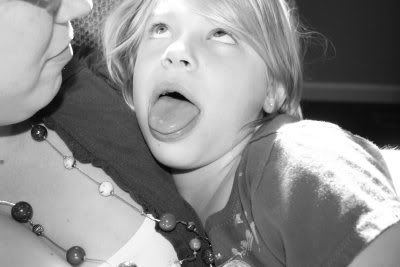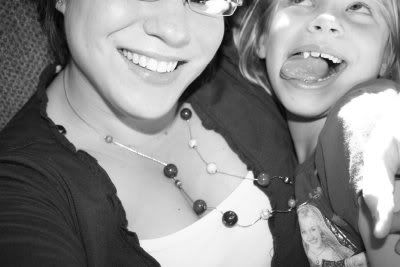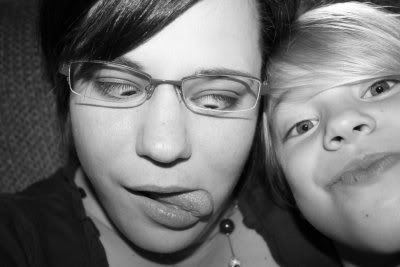 ewwwwwwwww, gross.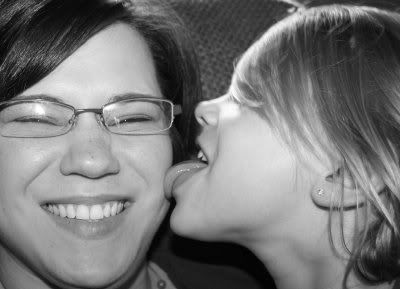 i can still hear her laughter...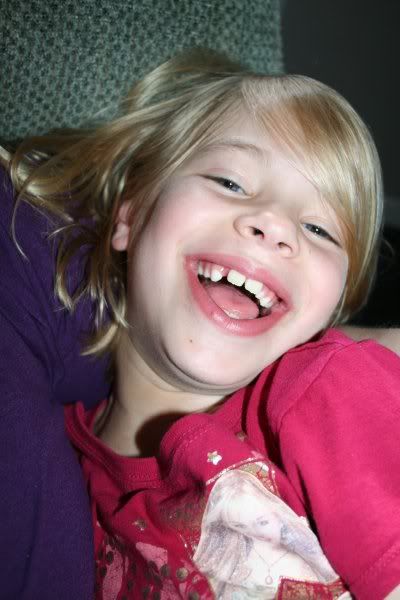 and of course emma didn't want to feel left out.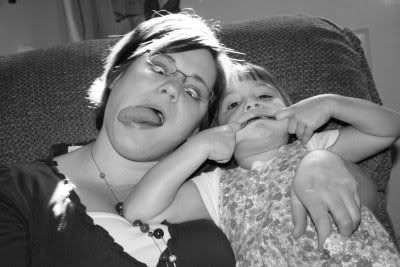 she's good for comic relief when the pain drives me to near tears.....man, i love that kid!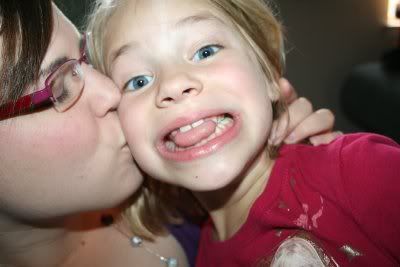 pain is less today thanks to 2 days of bedrest. i was back to work today, but taking it very easy. thank you for all your kind thoughts and prayers.