scrapbooking friends: if you haven't seen the new
Autumn Bliss line
by Little Yellow Bicycle, you need to get yourself over to
their website
and take a peek. it's my most favorite line yet.
there are just so many products wrapped together the make this line so delightful and easy to use. i'm a texture and dimension girl, so i especially love the layers of embossing and thermography on the papers and stickers.....oh my, i can't forget the embellished felt accents. ahhhhhhhhhh. love. love.
i finished up these layouts earlier in the week.
this one has a photo that i love.love.love taken by my sweet friend Nena when we were out visiting her in Seattle 2 years ago. me and Spidergirl.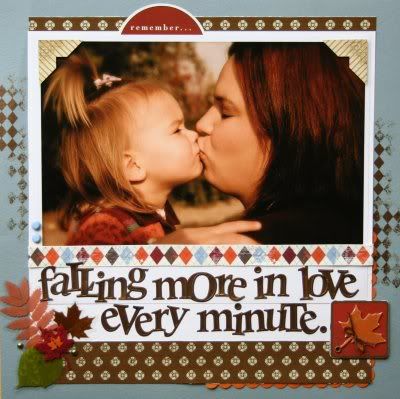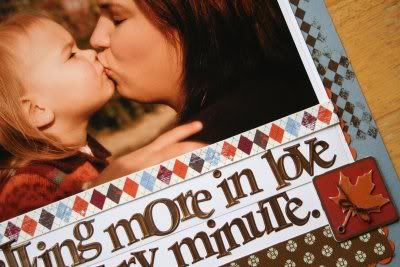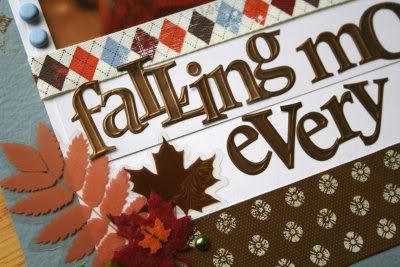 and this one is Spidergirl romping through the leaves at Big Grammy's house. totally makes me laugh for a million different reasons.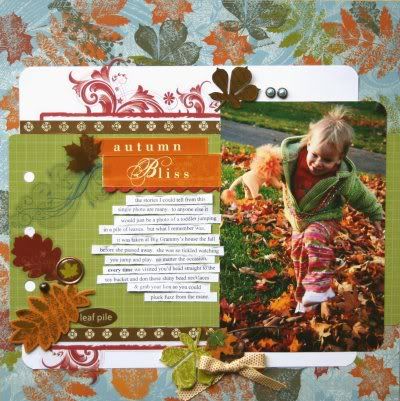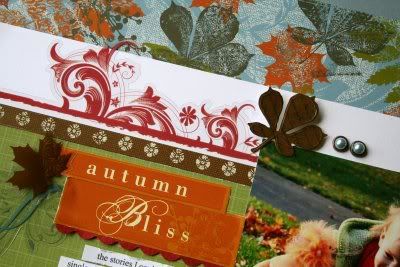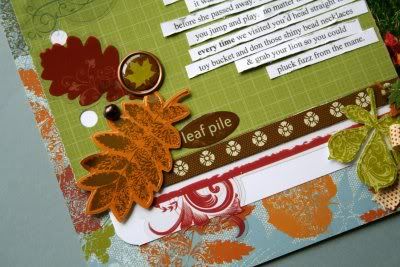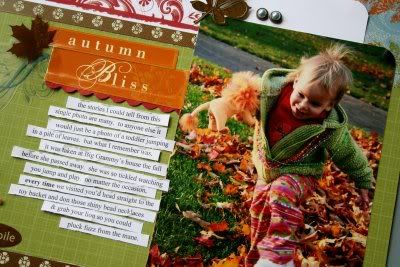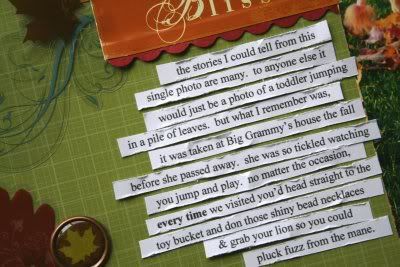 that's all i got for today. still boring 'round these parts.