Sister themed scrapbook supplies, new from Karen Foster Design, can be seen by clicking
HERE.
i've been busy creating samples for 4 of their themed collections that were released October 1. so, i'll share my projects over the next several days.
for the Sisters collection projects, you may notice that only one layout is photos of my Princess (Ashlyn) and Spidergirl (Emma). the super sweet and adorable
Stephanie Howell
was kind enough to email me some photos of her darling princesses.
(sidenote: if you don't know Stephanie, you'll want to bookmark her blog---she's a very inspiring woman and wife of Jimmy Howell, the Commander of Viper Company, who just returned from fighting in the Korengal Valley in Afghanistan.
there is a very informative piece called Tip of the Spear detailing their reality in "Death Valley" on MSNBC. Click here and then when the page loads you'll want to click on Tip of the Spear under the Video heading on the left-hand side of the page.)
first up.......the adorable Howell girls.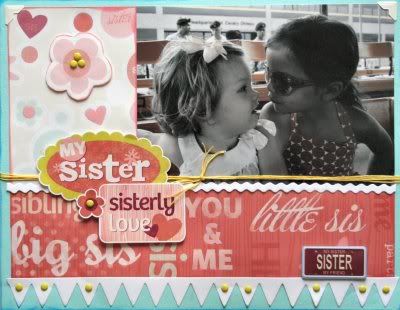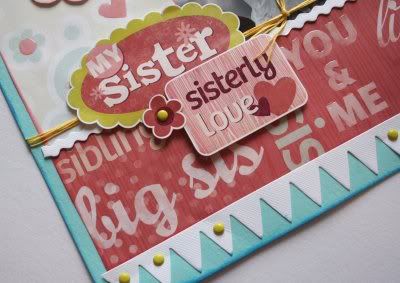 i changed her orignal photo to an aged sepia tone and for whatever reason, it didn't photograph well, so here's a closeup of the image so you can see the true color tones. irresistably cute, right?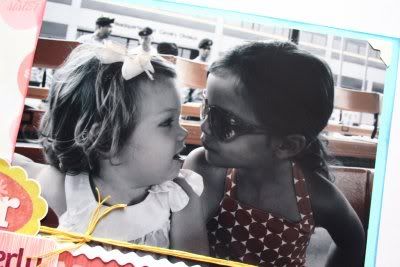 now, here's a completely different look using the same products and photos of my girls.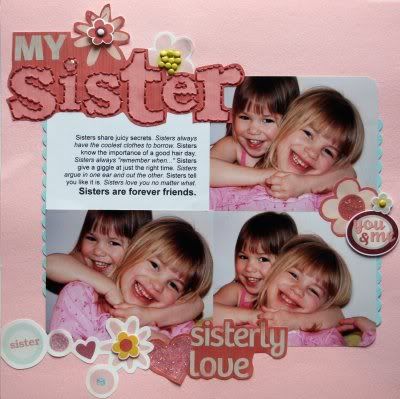 of course, i still can't resist adding hand-stitching to most of my projects. it's fun and easy and relaxing..........and reminds me of my mom. :o)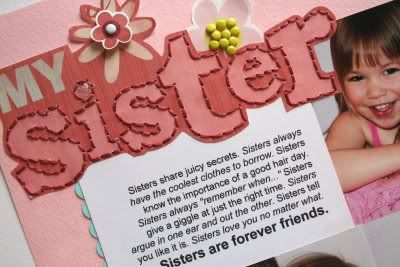 these papers don't come pre-glittered, i just used some Stickles glitter glue by Ranger on them. I prefer to use the Diamond or Icicle kind.
here's another of Stephanie's girls. i enjoyed scrapping the 8 1/2 x 11 size for a change.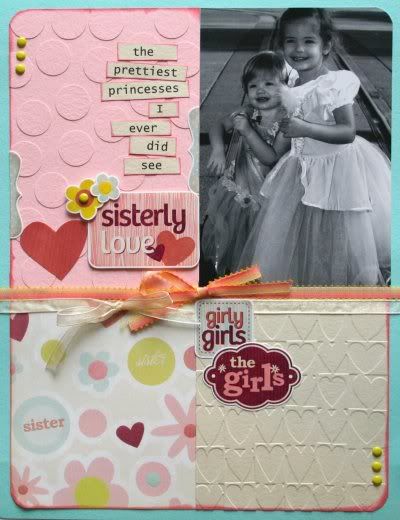 and you'll notice i'm still addicted to adding tone-on-tone texture. my two favorite ways to do that is by using circle punches (just punch circles from the same color cardstock and adhere on top---which is what i did with the pink AND using my Cuttlebug embossing folders--which is what i did with the cream and hearts).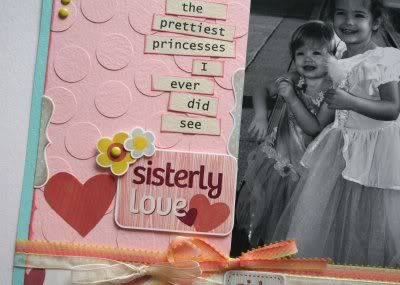 another thing i can't live without is my dimensional foam tape. i need a lifetime supply of that stuff! it's expensive but makes a world of difference on your layouts.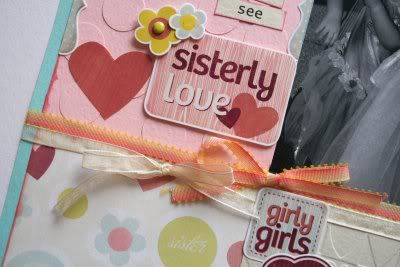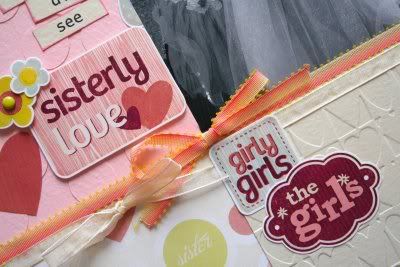 best investment i ever made was getting the Cuttlebug and the embossing folders. love.that.thing.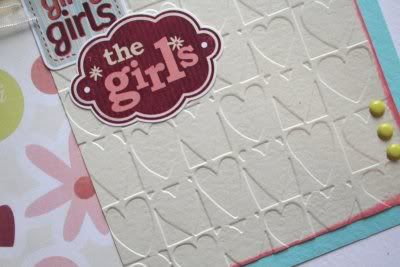 oh....here's a better peek at the tone on tone circles. i used a 3/4" circle for this one.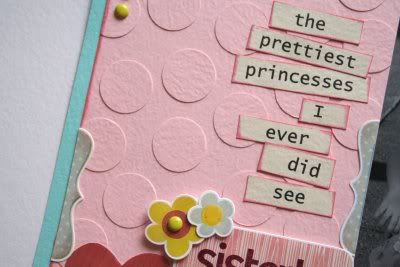 and lastly.......this line isn't only for sisters.........it's for brothers & sisters too! how clever. this is doug and his sister Cindy.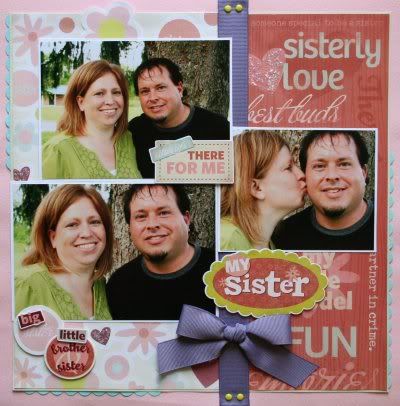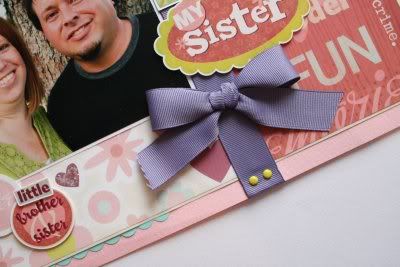 up next..........either an etsy update or Valentine/Love projects.