so, i'm pushing the Etsy update out another several days---Tuesday for sure. life just has a way of unexpectedly throwing curveballs. heh. the girls are both sick.....again. ick.
as promised (just a little delayed)....the Valentine collection, new from
Karen Foster Design
can be seen by
clicking here.
this collection reminds me of neopolitan candy. the chocolate, coconut, strawberry chews. do they even make those anymore? i think i could live the rest of my life without ever having to eat one. not my favorite.
samples using the product:
this is my sister-in-law, Cindy and her husband Daren.
the pink cardstock does not come this way.....it's just 3/4" circles punched from the same color cardstock and adhered overtop. super easy and adds lots of texture.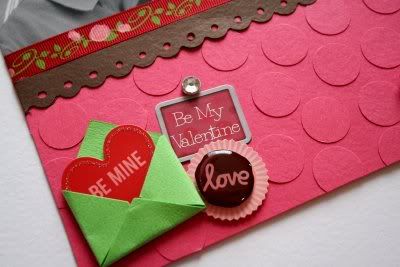 this is doug's aunt kathy and uncle johnny (suzi's parents)...
the xoxo was handcut from cardstock, then crumpled up for texture.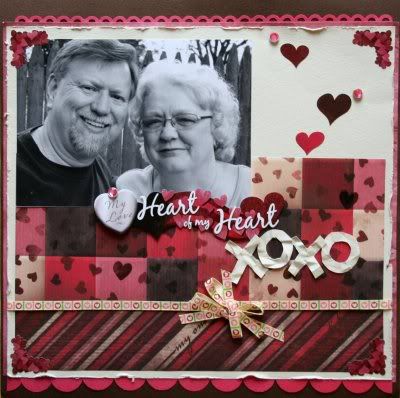 it's kinda hard to tell in the photos, but i added Glossy Accents (Ranger) to some of the hearts on that checkerboard paper.
and large scallops created with a 1" circle punch and adhered to the backside of the Vanilla Cream Cardstock.
and again, playing around with a simpler than usual style for me and using 8 1/2 x 11" page size.
more handcut xoxo...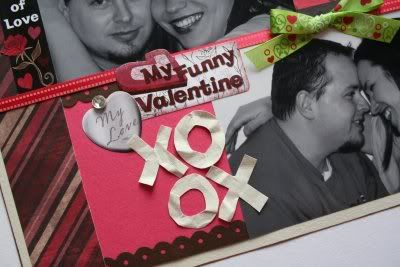 and of course, i couldn't resist making a card.
these dimensional stickers are so sweet. shiny chocolate candy overtop a dainty paper wrapper.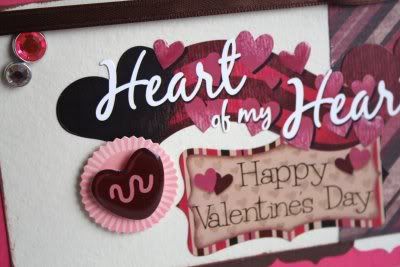 since the papers reminded me of the candies, i had fun switching up the bottom border and making it two colors.
fun, fun stuff, right!?
next up....more Princess, then Winter, thennnnn..........finally an etsy update.