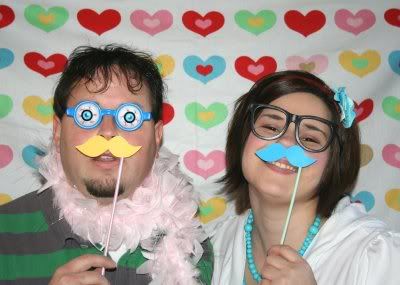 don't we look swell!? heeeheee.
i'm enjoying time with my family so much today that i don't want to miss another minute of it by sitting and resizing the photos from the party.
so, i'll be back tomorrow..........i promise the laughs you'll get are SO worth the wait. it was FABULOUS!