who knew that fake mustaches could be so fun!?!
i hereby declare that all parties from here on out consist of some sort of photobooth action. it was SO much fun and i cracked up laughing a number of times after pressing the shutter button on my camera.
hope you get some laughs too.......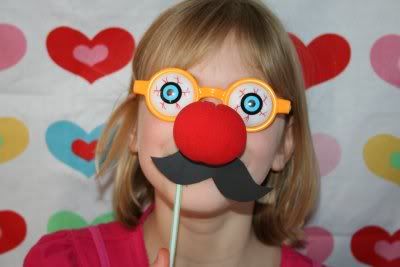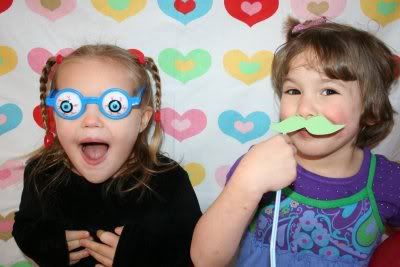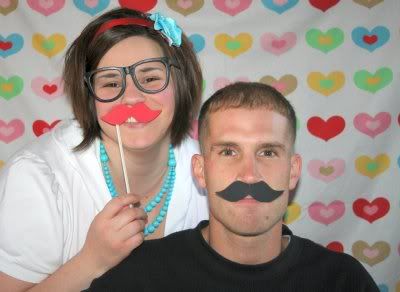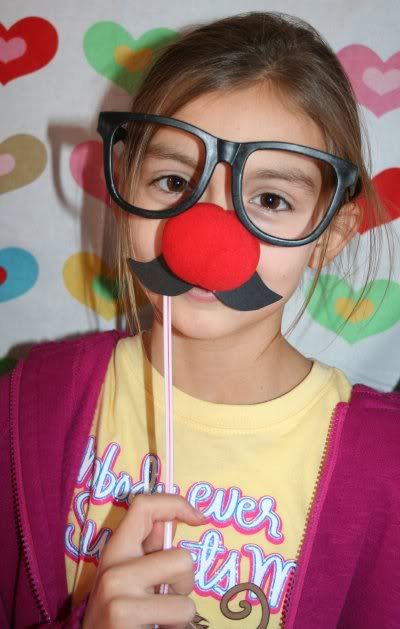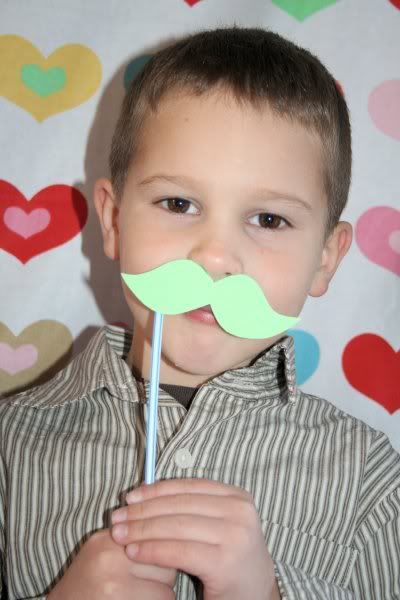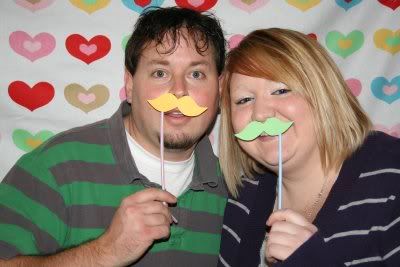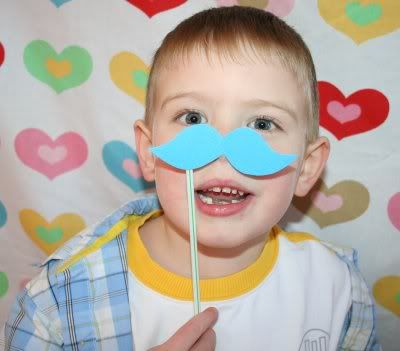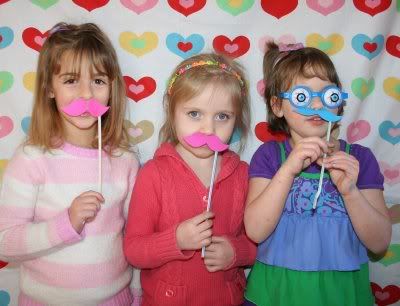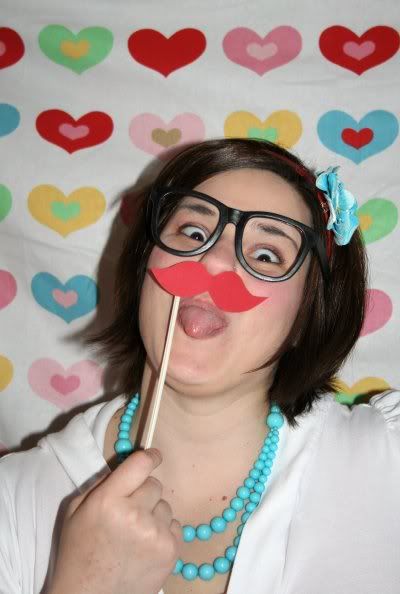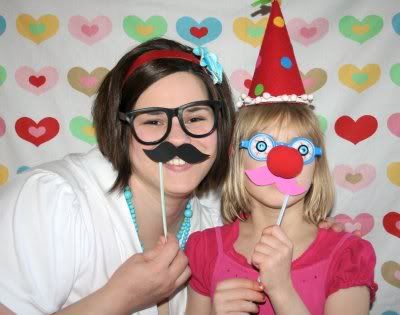 i just used thumbtacks to hang a fabric shower curtain (found on clearance at Target after Valentine's day), clown nose & black glasses from the Dollar Tree, eyeball glasses found in Halloween clearance at Walmart (sometimes you can find these in the party favor aisles, and the mustaches were cut from cardstock scraps with a straw attached using a glue dot. if anyone wants the mustache template just email me using that link to the right and i'll trace you a template and pop it in the mail to you!