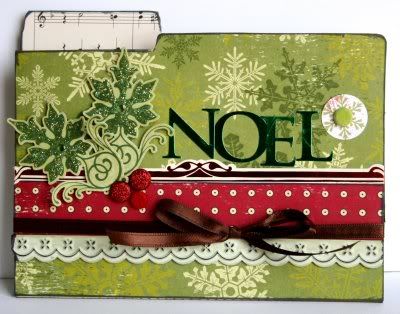 wow. it's been so long ago since i originally made these cards, that i totally forgot i had made them---until i was looking through my photo folders last night for something else.
anywho. i thought i'd share. i made them clear back in june....crazy, right?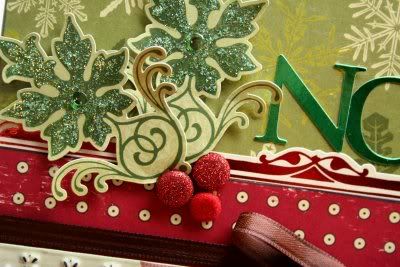 for this one i used a Heidi Swapp file folder and covered it with patterned paper, then layered on the embellishments. lots of glitz & glitter on this one. most of the products are last years Christmas collection from Little Yellow Bicycle with a few random others thrown in there.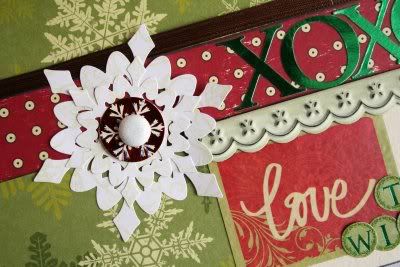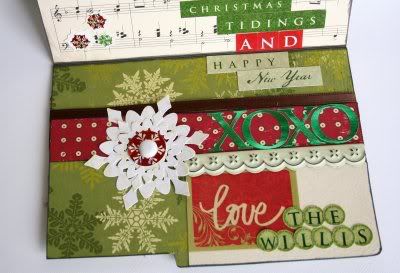 somewhere along the line i removed "the Willis'", probably thinking i would put it up for sale in
my Etsy shop
. but i never did. kinda late at this point, unless someone is interested, then i can list it.
this next one i just *adore*.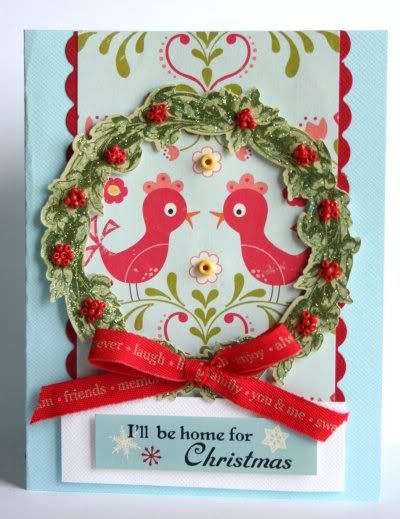 the wreath was super dull and boring against the bold patterned paper, so i kicked it up a notch with some glitter and seed beads. totally brought it to life! it is also attached with pop-dots giving it a nice dimensional aspect.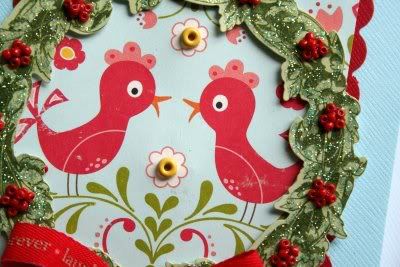 and of course i couldn't leave off a single little detail. i'd looooooooooove to get my hands on some more of these teeny, tiny little eyelets.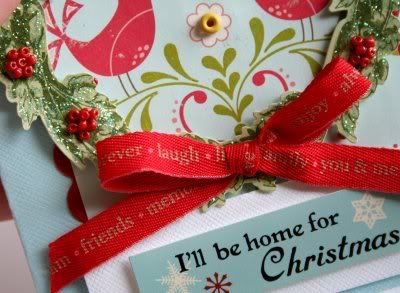 and lastly, i came across a whole stack of prints of our
Christmas card from 2007
, so i decided to make something of one of them. i threw together this idea and "attached" the photo by only inserting it into photo corners so the receipient can remove the photo and display it elsewhere.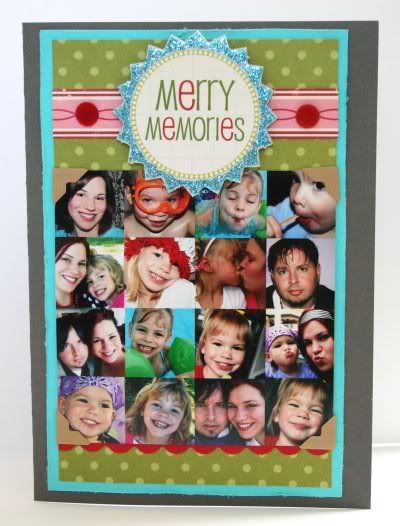 and more glitter. i looooooooove glitter. i gotta hide it from ashlyn or she goes hog wild with it. then
everything
sparkles.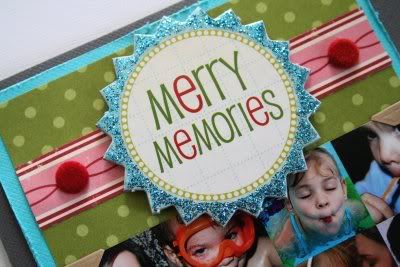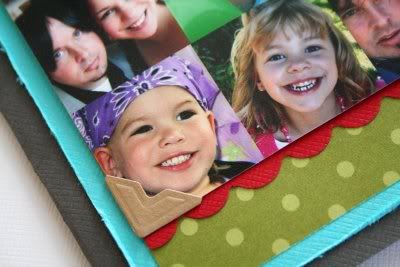 tell me do you make Christmas cards? photo cards? or just mail store-bought cards?
this year, mine are all store-bought---that is, if i ever sit down to sign them and address them. they are super cute. i got them for $1 at Hallmark on clearance last year and i loooooooove them. guess why? they are glittered like crazy! i'll take a photo and show you soon.
happy friday!