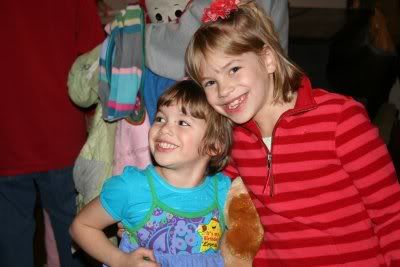 she just couldn't peel her eyes off of him no matter what type of distraction i tried to provide. it was Friday evening after work, and a rushed supper, that we loaded up and headed into town to see the tree light up and wait in line to visit Santa inside Town Hall.
we haven't ever been much for taking time to go visit Santa. in fact, Spidergirl had never see Santa up close in person (that i remember) and Ashlyn had only sat on the big guys lap twice--once at 10 months and once at age 4. mall Santa's creep me out. the past few years, they have only seen Santa on the back of the firetruck at the end of the Holiday Parade. we skipped that event this year.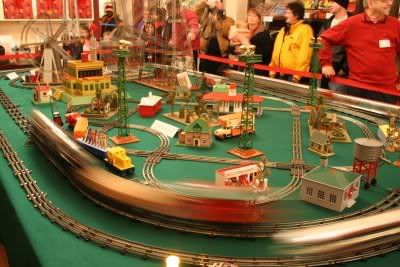 Town Hall had their train display set up and in motion. it provided a good distraction for the children while waiting.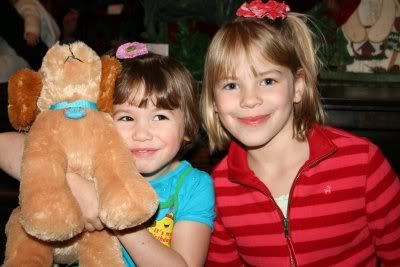 emma brought along her puppy that was gifted to her at preschool for her birthday.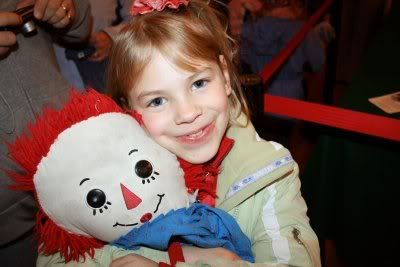 and ashlyn brought along her baby to be sure Santa didn't forget what she looks like. he's only left one for her every year for the past 6 years. this year will be no different.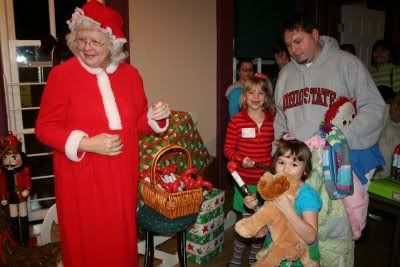 Santa even brought Mrs. Claus along to help him pass out candy canes filled with M&Ms to all the boys and girls. and he was so incredibly patient and talkative with the children. such a magical experience. I'm thankful now for not making a Santa visit part of our yearly tradition, because it made the evening so much more enjoyable seeing their excitement leading up to their turn.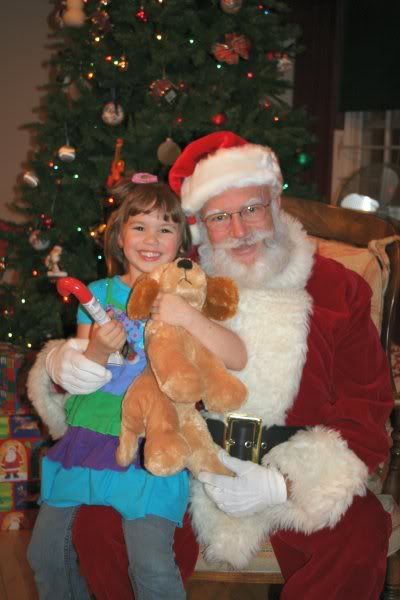 as you can see, spidergirl was allllll smiles. you couldn't wipe that smile off her face if you tried. no way. and she talked his ear off.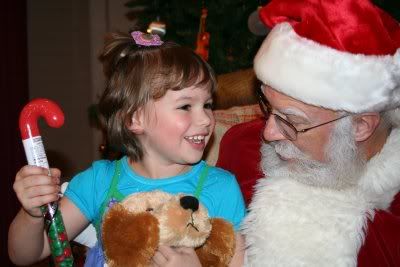 i overheard her telling Santa she wanted a racetrack. she must have forgotten she got one last year. she's really into Hot Wheels at the moment.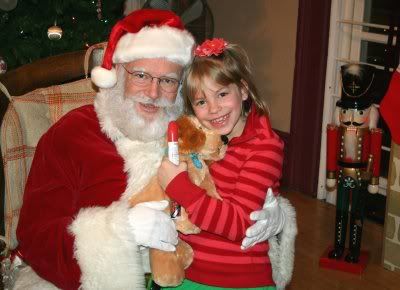 surprisingly, ashlyn walked right up and gave Santa the biggest hug ever. i was worried about how she'd react when it was her turn. she's one that gets excited about doing something and then when it comes time to actually do it, she gets overwhelmed and freaks out. i think it helped that emma went first.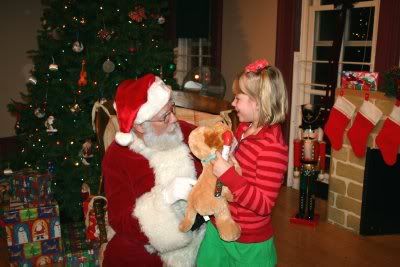 she told me before it was her turn that she was going to ask Santa for a kitty. i acted surprised that she wasn't going to ask for a new baby. she said "mommy, Santa brings me a baby every year, so i don't need to tell him i need another one, he already knows that." hahhaha. so, she asked for the kitty. he told her that she had to be extra good to get one of those. i'm sure he thought she meant a real kitty. but i know she meant she wanted the kitty that emma ended up buying for her birthday. she's in a phase where she wants everything emma wants....but she wants her own. she won't be getting one.
four days later emma said....."were we really at the North Pole, mommy!?!!!" no baby, Santa just came to visit.
ahhhh, memories.