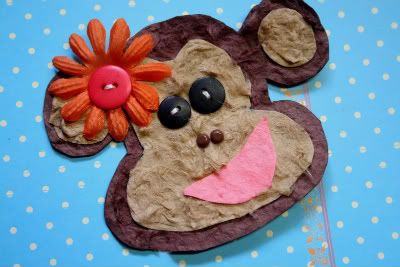 "Tania Willis loves making beautiful handmade projects AND doing things economically. In her upcoming online class, Embellishments: Beautifully Handmade, Tania's 10 packed lessons teach you not only how to make gorgeous handmade embellishments but also how to select and prepare materials for maximum yield at minimum cost. She teaches novices exactly how to proceed while revealing new tips and tricks to more experienced crafters. Class starts February 16th, so if you're ready to glaze, cut, sew, texture, paint, stamp, and envision your own beautifully handmade embellishments."
just a short while ago, i announced that
Embellishments:
Beautifully Handmade
was back! just a reminder....everyone who took the class last year is automatically
grandfathered in for FREE!
for those of interested in more details on the class, click
HERE
to read about it and find out answers to frequently asked questions.
TODAY, I have a free pass giveaway.
here's how to enter:
1. simply
leave a comment
telling me what your favorite embellishment is (one entry)
then, help me spread the word and you can increase your chances!
ETA: you don't have to do all 5 things.......number 2-5 just gives you extra entries!
2. become a
follower
of my blog, (one more entry)
those already following get this extra entry already--thank you!
3.
blog
about the giveaway (one more entry)
4.
tweet
about the giveaway (one more entry)
5. talk about it on
facebook
with a link back here (one more entry)
***for each thing you do, please leave a seperate comment.
***
i'll choose a winner on Friday!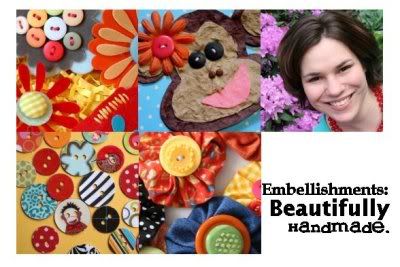 Embellishments: Beautifully Handmade

runs from Feb 16 - March 19
10 lessons over 5 weeks!
over at Get It Scrapped!
Registration is $30 and you can do so by
clicking here.