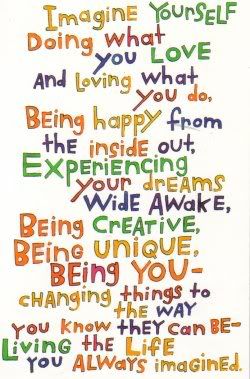 i absolultely LOVE this print. i found it a couple years ago and can't remember exactly where, so if you've seen it before, please let me know in the comments so i can give credit.
sometimes in this industry i feel like i'm sitting on the sidelines and just twiddling my thumbs waiting for something big to happen. despite the long hours and copious amounts of work invested it can sometimes seem like i'm not doing anything noteworthy and i'm just sitting stagnant
(in terms of my own goals)
....waiting....and hoping....and waiting.....and dreaming...and wishing.
i'm the type of person who likes to dream big and i set crazy goals to meet. once those dreams and goals are met, i set more. lately though, i've felt stuck in the mud.
in fact i was just lamenting about the ebb and flow of the industry and position of being a freelance artist just a few weeks ago. and like any good friend
(and fellow designer)
she encouraged me to just keep on keeping on and told me to keep my head in the game and don't let it discourage me. i'm thankful for friends that understand what freelancing in the scrapbooking industry means. because i really never want to give up doing what i'm doing.
i LOVE it that much. i would shrivel up without creativity.
anywho.
i'm now officially beyond that ebb, and am enjoying the flow. riding the wave (while still putting in lots of hours working hard at it!) and being encouraged. every time i check my email there is something there to make me giddy! the thrill never goes away.
so, i'm thrilled to share the exciting things happening for me lately:
i'm so very lucky to get to do what i love and love what i do.....God is SO good. i pray it keeps on coming too. :)