so, i've been working on this album using the
Sweet Love Collection
from
Little Yellow Bicycle
for longer than i care to admit.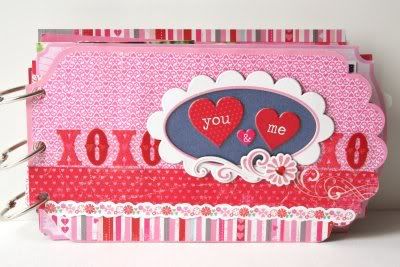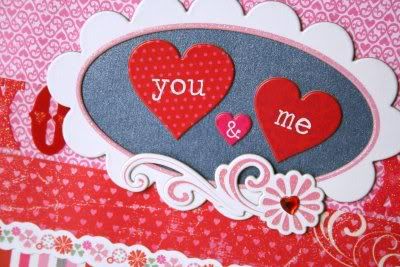 you see, i started it before Christmas even, hoping to gift it to my brother & his sweet wife. but then, one thing after another came up in the month of december--
birthdays, doctor visits, shopping, parties, assignments
--and it kept getting shoved aside.
i'd only steal away a few minutes here and a few minutes there to work on it.
then i had a million tradeshow assignments. then i had time to finish it. then, i had no camera. *sigh*
but then, i got my camera back and found time to photograph it. buuuuuuuuuut, then i had to resize them all for the blog. and that all takes time. lots of time.
WOW. you really didn't care about all that nonsense, i'm sure. but, just in case you cared to know why i am sharing a "valentine" type album, ummm, 13 days past valentine's day, now you know.
reality is, had i tallied up all the time it took me to complete this album start to finish, you'd not believe me.
wait for it.
2 1/2 hours.
that's it! do you believe me!?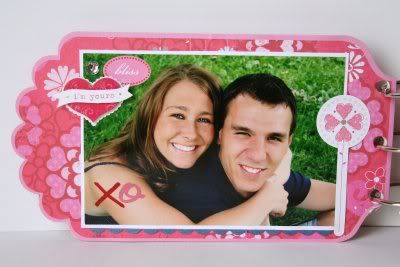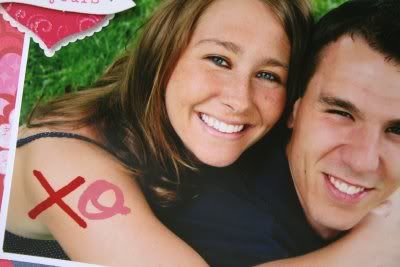 here's the secret:
you need to get yourself some Little Yellow Bicycle products.


Little Yellow Bicycle makes it so easy with the variety of products they have to coordinate together for each & every collection they make. clear shapes, epoxy accent, chipboard embellishments, phrase stickers, glittered stickers, die-cut albums with die-cut paper packs.
easy peasy.
but.......it looks like it took days.......weeks, even!
well, errrrr, it kinda did in my case. heh.
as i mentioned, this is my (step) brother Greg & his adorable wife Kristen
(i think i'm spelling her name wrong again)
. they called me just about a month before their June wedding asking me to take engagement photos for them. so, that we did.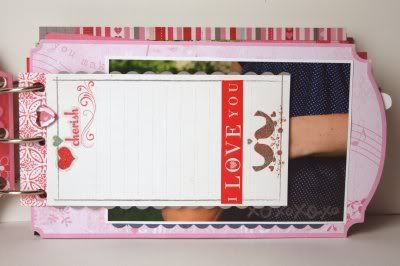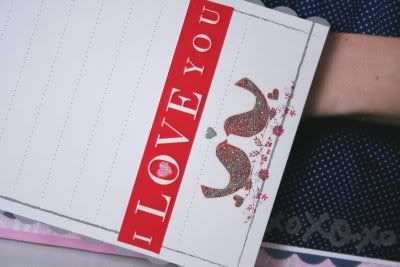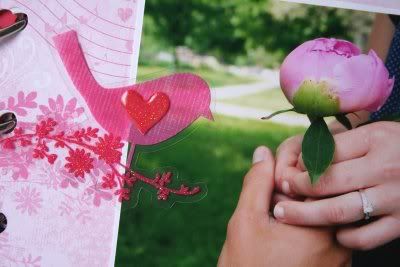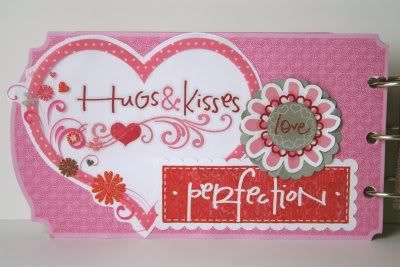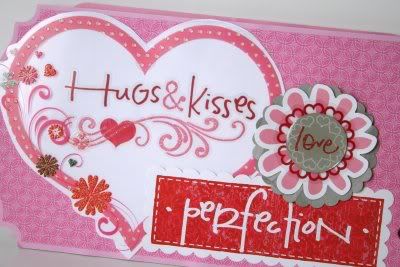 i couldn't resist making the photos into an album for them to keep and add their own sentiments too. thus the reason all the journaling tags are blank.
the album i used comes with six die-cut chipboard pages, and i simply covered those with the papers from the die-cut paper tablet made specifically for this shaped album.
then, i added in TONS more pages by adhering journaling tags back to back or photos back to back making lots of little half-pages throughout the album. i love the quirkiness of it.
i used the regular pages as a guideline to punch holes in the extra pages/tags that i inserted.
this is hands down my favorite mini-album i've ever made. thank you Little Yellow Bicycle for making it SO easy on me. :)