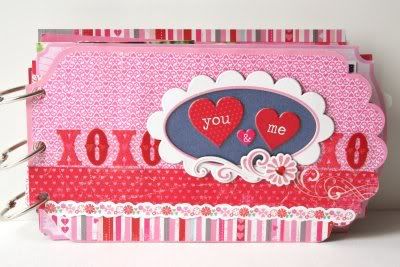 try as i might, i just couldn't get all 41 images resized and uploaded before i had to turn my attention to party preparations this morning!
so, come back and visit me this evening---i'll be sharing the innards of the album you see above.
it's my FAVORITE album i've ever created. for real.