but i got to play with my big 'ole box of new goodies from
Little Yellow Bicycle
. heeheee. making your bed is so overrated, don't you agree? although i do make my bed before i get in it at night----a little random quirk of mine.
anywho...........this is what i accomplished instead of making my bed: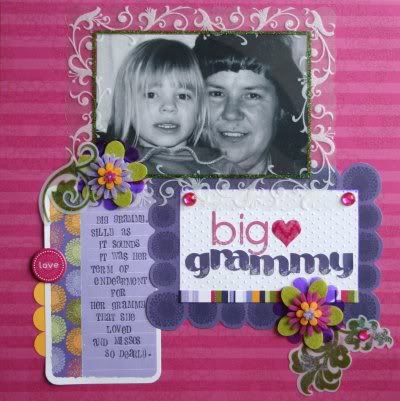 this Zinnia line is my new obsession. i've been waiting for a very long time to document this little story and every little thing was perfect for it. mom loved the color purple. and always wore it proudly on her fingernails. i always thought it was kinda wild looking, but it was her little thing that made her happy. i think i might just go buy me a bottle and wear it on special holidays and her birthday and mother's day. just for her. if only i could quit biting my nails and grow them long enough. i think i'll do that. oooops, another rabbit trail. sorry.
okay. so back to the Zinna Collection. the patterns are so bold and vibrant and the colors are a beautiful fushia and goldenrod yellow and purple and they are sprinkled with glitter and , well, here.........let me just show you more.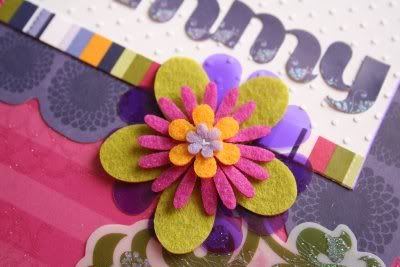 and you know me. i couldn't resist using my cuttlebug again. those swiss dots steal my heart.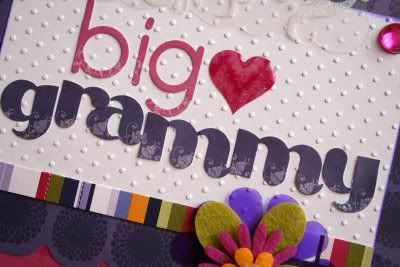 and the glittered raised embossing on the papers..........so, lovely.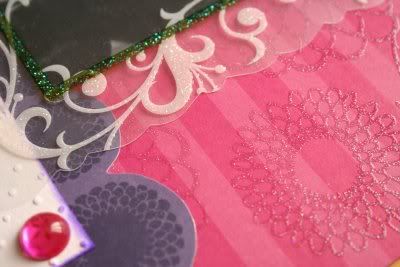 and the clear overlays and accents, oh my. and felt. i am just gah, gah over all this texture. and completely in love with this layout. i'm so glad i waited until the timing was right and i could sit and visit a while with some memories of their relationship while putting this together.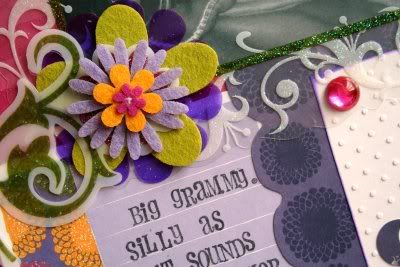 and it still cracks me up to this day, all the little nicknames she has for her grandparents. her own
terms of endearment.
and there you have it. my new favorite layout.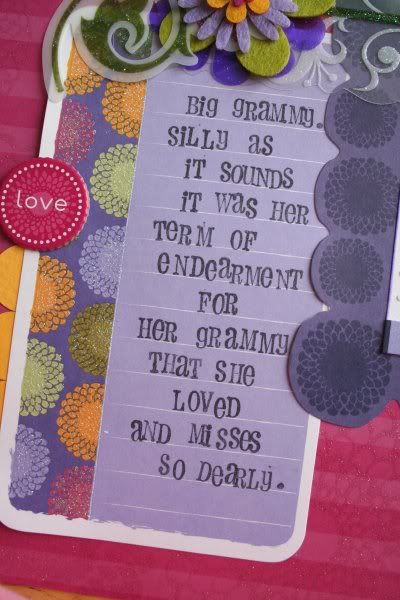 have a lovely friday.