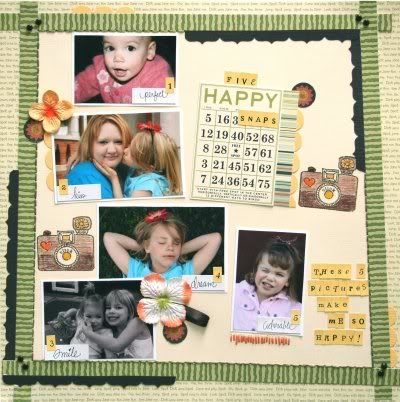 if you're a regular reader, you might remember i
peeked these projects
for
The Story Matters
on the 17th.
today the March kit goes on sale!
if you're already a subscriber, you don't have to do a thing. but, if you're not a regular subscriber, and you like what you see, you can purchase your very own kit by clicking over to
The Story Matters
. hurry before they're gone!
true to my style, i added lots of playful hand-stitched embellishments to this layout. some which stand out, some that are more subtle--like the green border all the way around the inside of that quirky green-striped frame.
but this camera stamp----hands down---my FAVORITE addition to this kit. it's so cute. i can't wait to try the technique i saw with this stamp on
Jen Gallacher's blog
last week.
(her Feb 27th entry)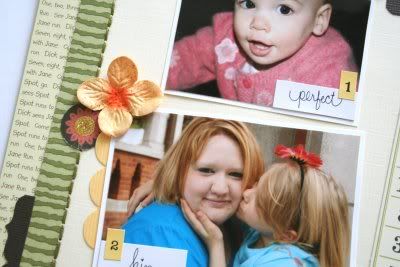 awwwwwwww, look at my sweet girlies. they've grown up even more since these photos. *sigh*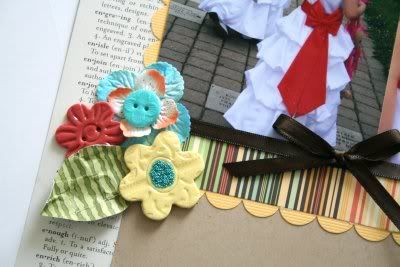 my second favorite part of the kit?----these hand-stamped clay buttons. pure GORGEOUSNESS! look a little closer....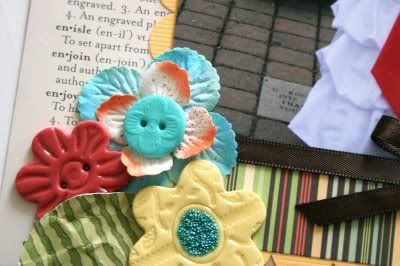 see the impressions in them? *gasp* oh my. so PERFECT.
then, of course, i just had to make a card! i pulled out the Stickles glitter glue for this one and went to town. can you see it? i added a glittered center to every one of those little white flowers on the butter yellow patterned paper.
it's hard to get the glitter to photograph as beautiful as it looks in person.....but take my word....it's beautiful!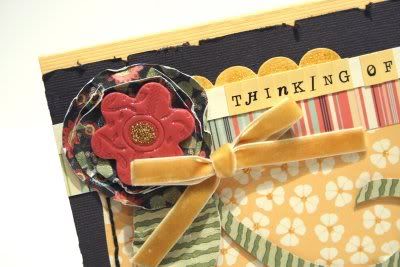 if you're not in a position to buy a kit, click over anyway to be inspired by what the other amazing designers did with the kit.
it always takes me by surprise at how very different each layout looks even though we all had the same products to start with. SO inspiring.