we love gingerbread houses.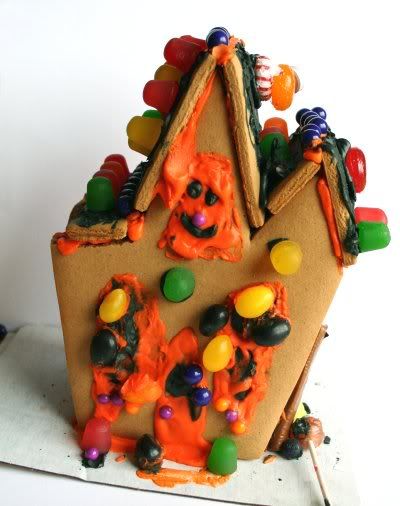 with beggar's night happening within the next several days, i'd like to share a little secret of mine for making the candy disappear rather quickly without having to toss it in the garbage when the children aren't looking---but instead, involve them in the process.
first, let me introduce you to Target's holiday clearance aisle.
gather up that change in the bottom of your purse, head to Target
after Saturday
and grab yourself a gingerbread house for 75% off. you'll walk away paying less than $2 for one. unwrap the excess candy, divvy it into separate bowls to reduce bickering and whining, and let them go to town.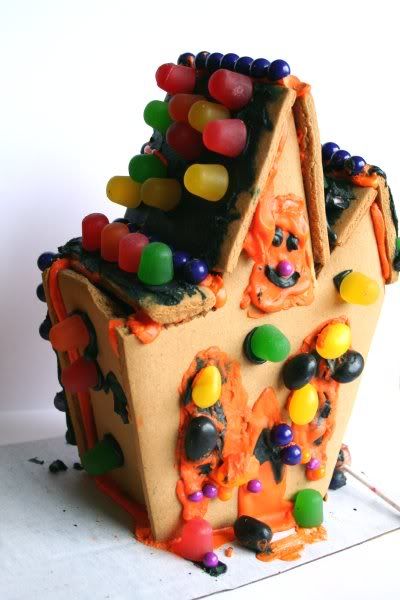 heck, grab two or three.........they are perfect for a rainy day! for us, gingerbread house decorating started as a Christmas tradition when ashlyn was just 11 months old, but in the last 3 years, it's expanded to become a three time a year tradition. always at Christmas, and then i like to bring them out whenever the bickering between them gets out of hand to encourage teamwork.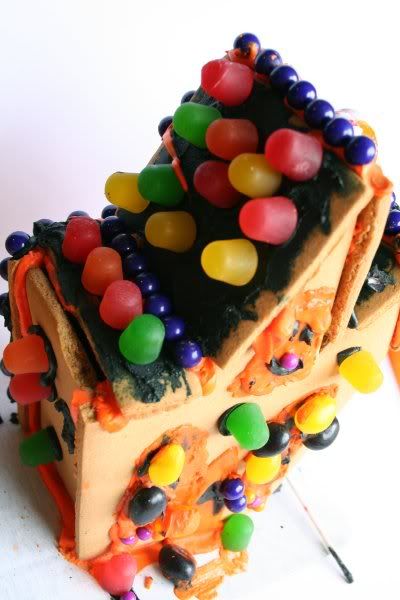 of course the kit already comes with some candy and the icing, but my girls love to get creative with the extra candy, marshmallows, cereal and anything else they can find in the pantry. this time they were determined to get rid of all the Dots candies that came in their bag of tootsie rolls. they both are not a fan of chewy gummy-like candies. not jelly beans, no gummy bears or worms, nope, nada.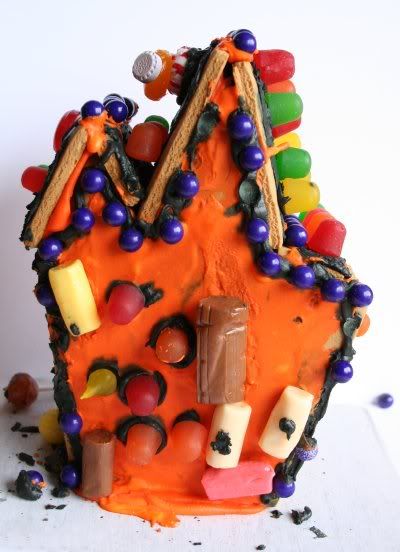 fun memories.
here's links to some other gingerbread houses we've made:
choo choo train
july 09
halloween house
nov 08 (the sprinkles on this one makes me laugh hysterically)
Christmas house
dec 06
happy hearts house
april 06
(apparently those are the only ones i've blogged about)
PS....i finally photographed more cards. etsy update WILL happen this evening after the girls are in bed.